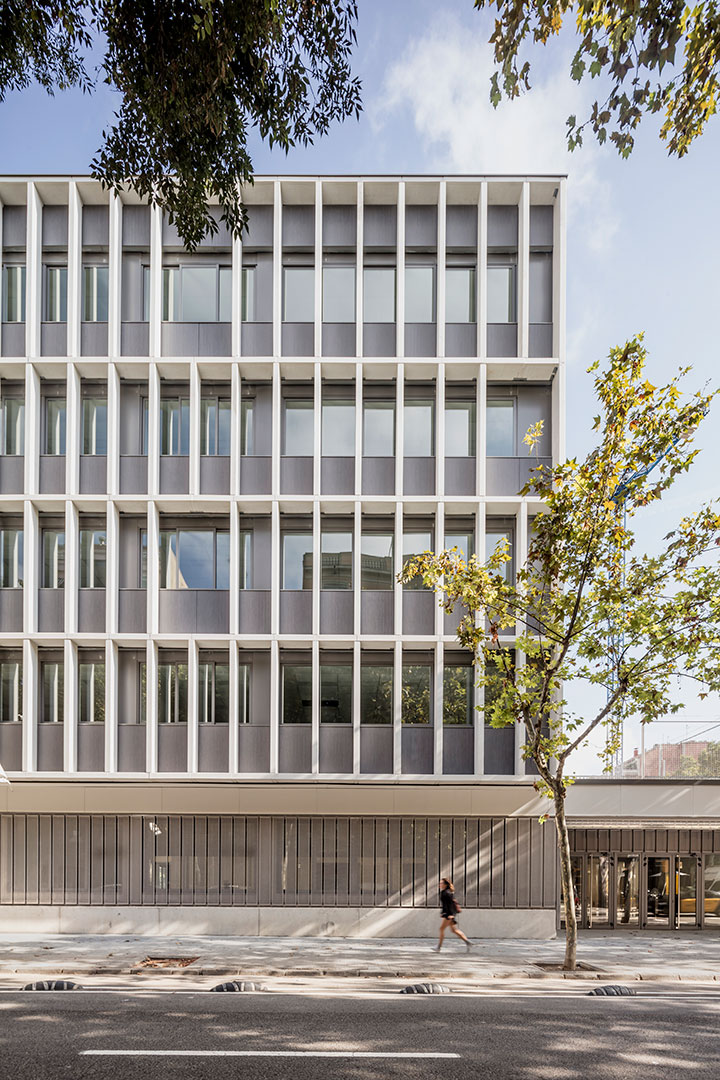 Viladomat Secondary School

1/11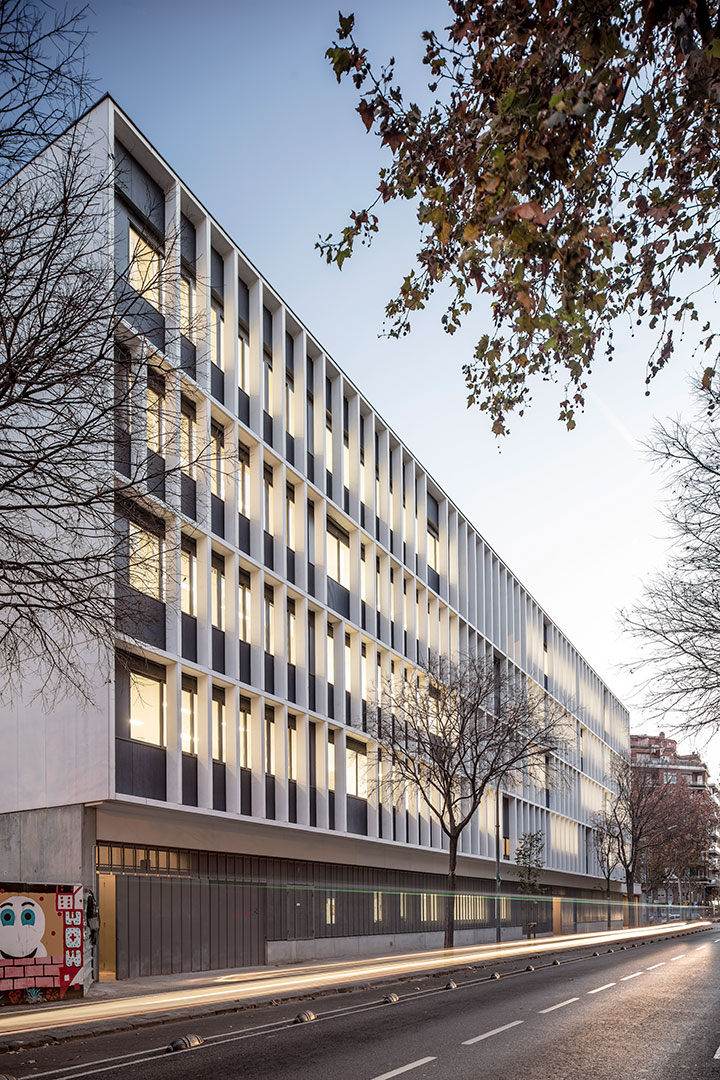 Viladomat Secondary School

2/11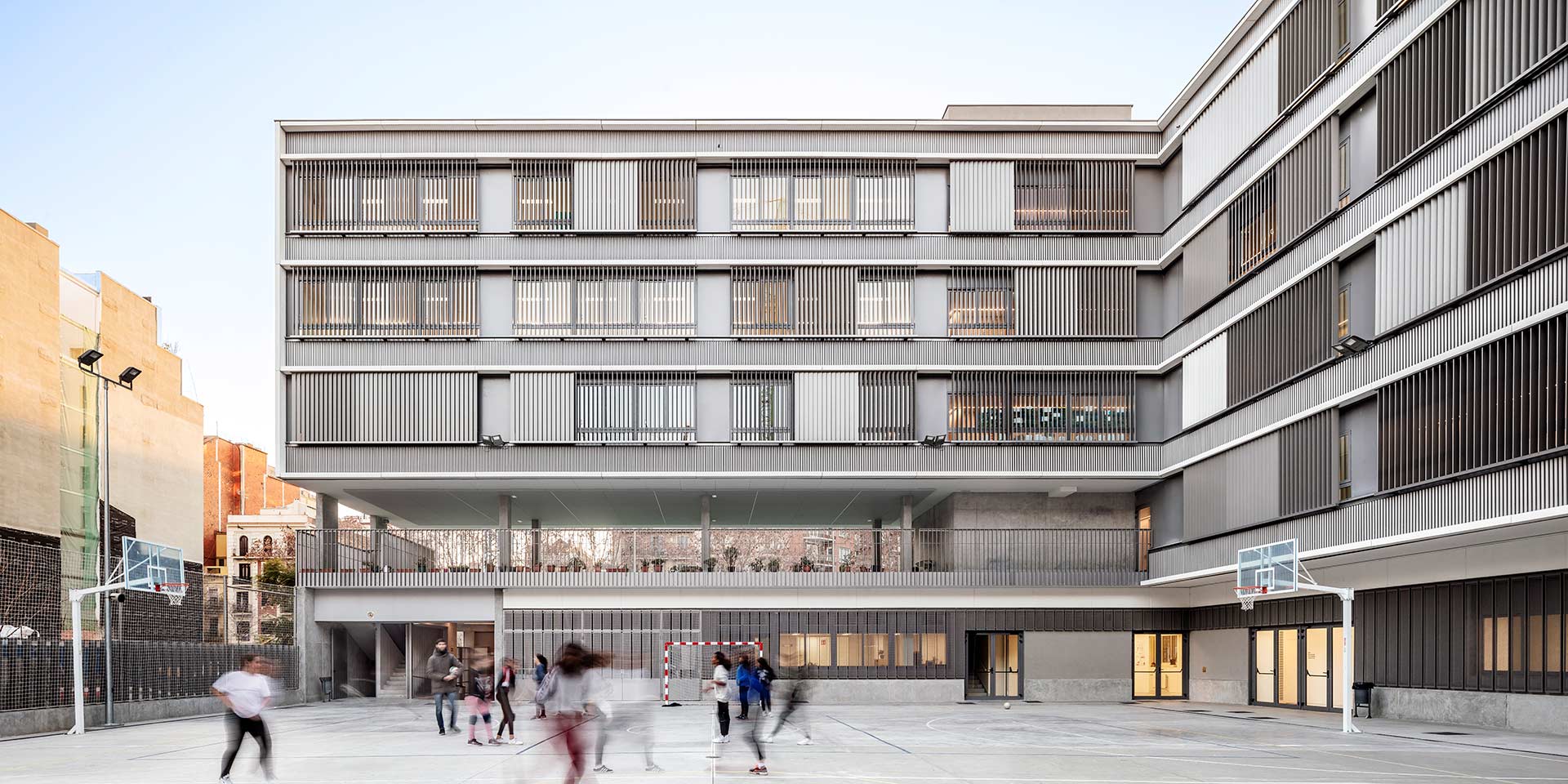 Viladomat Secondary School

3/11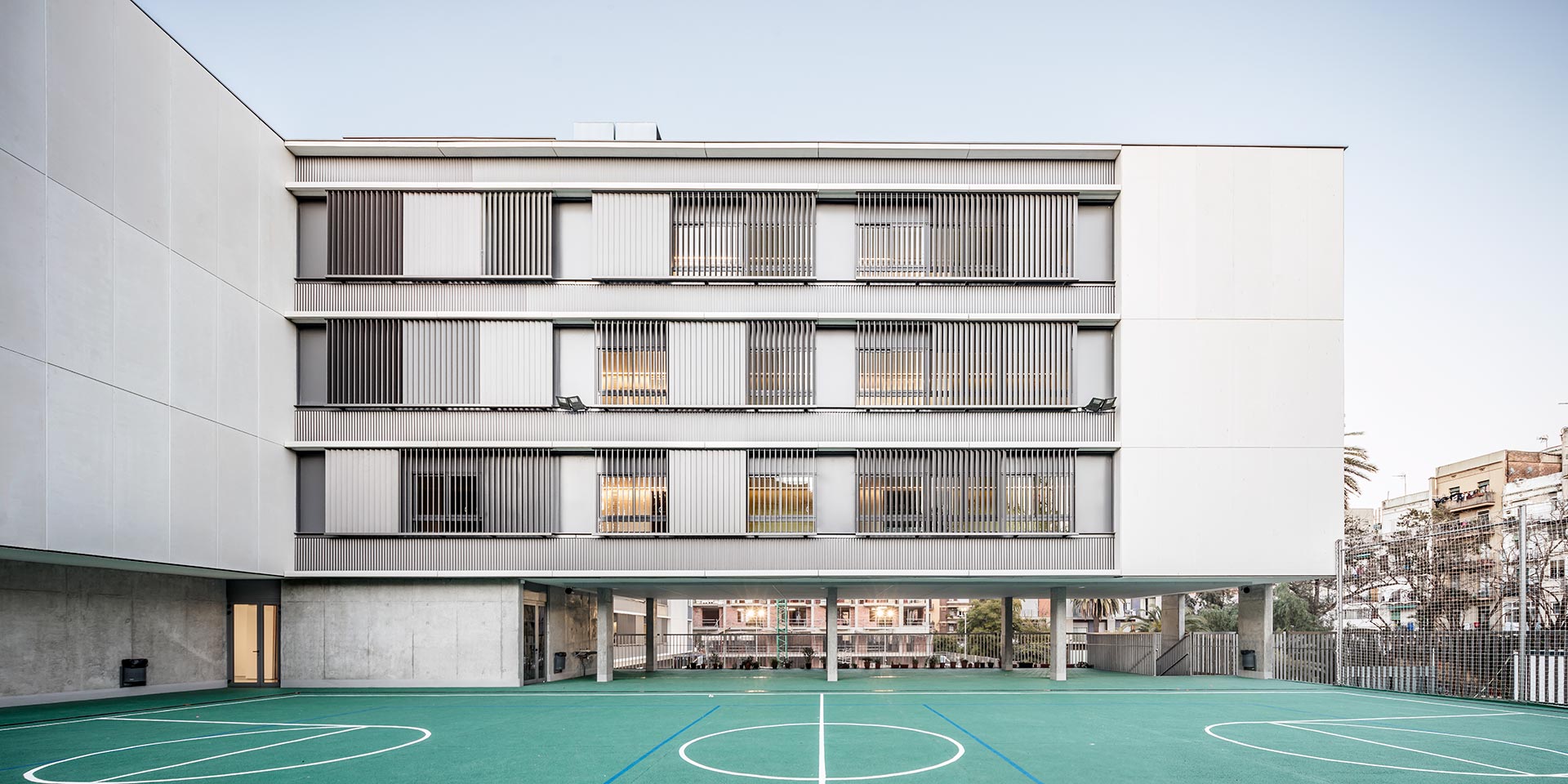 Viladomat Secondary School

4/11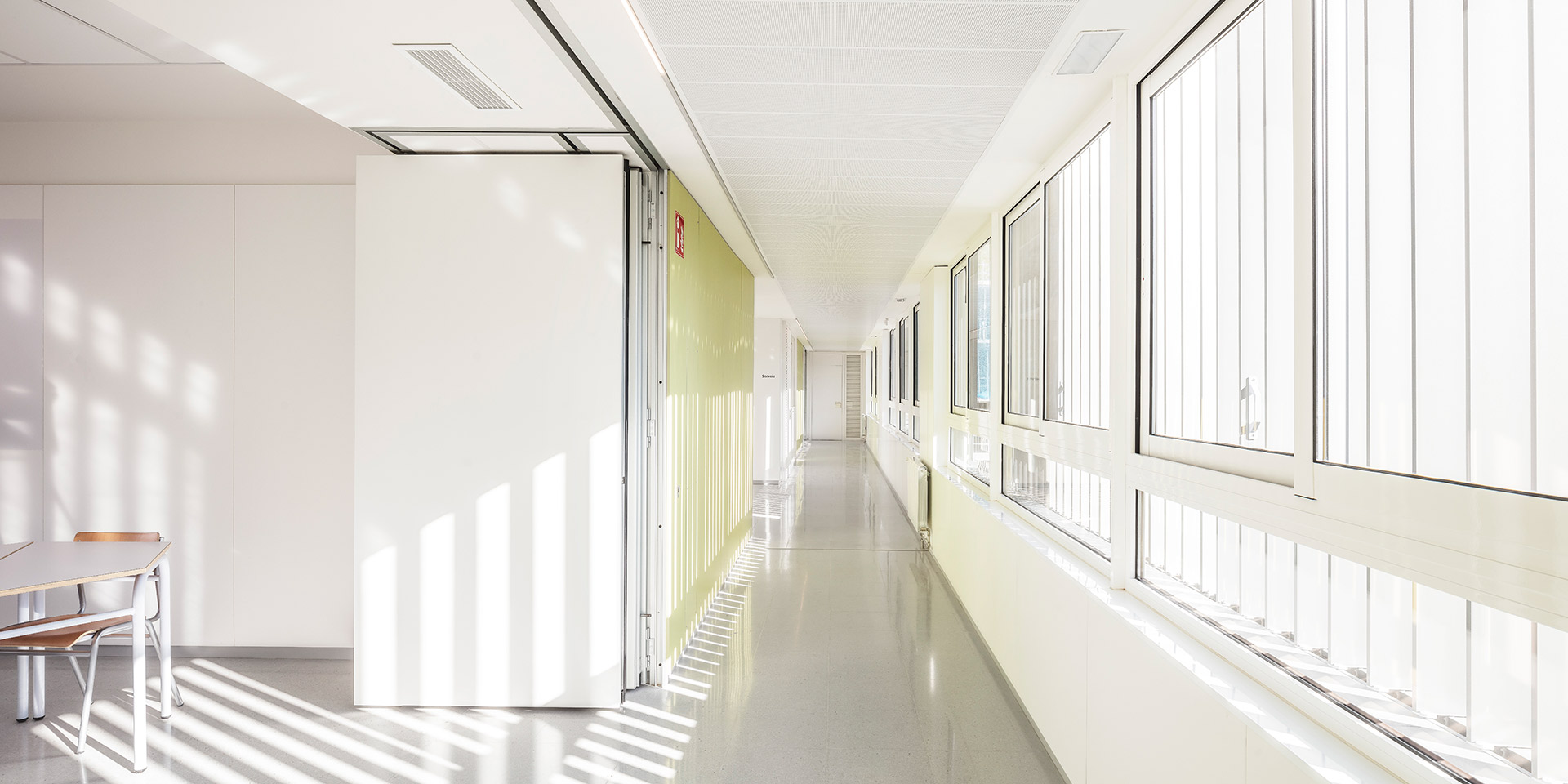 Viladomat Secondary School

5/11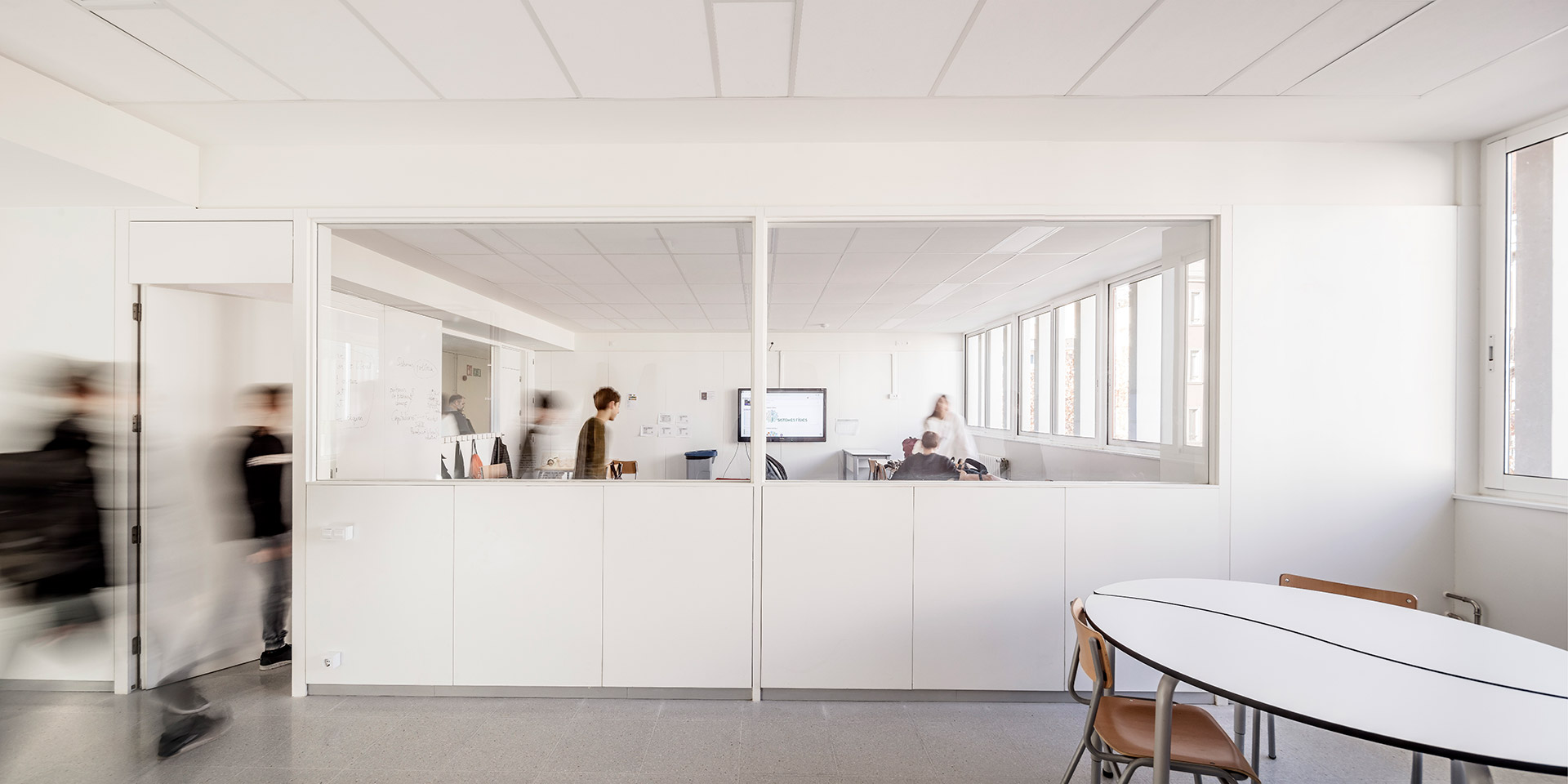 Viladomat Secondary School

6/11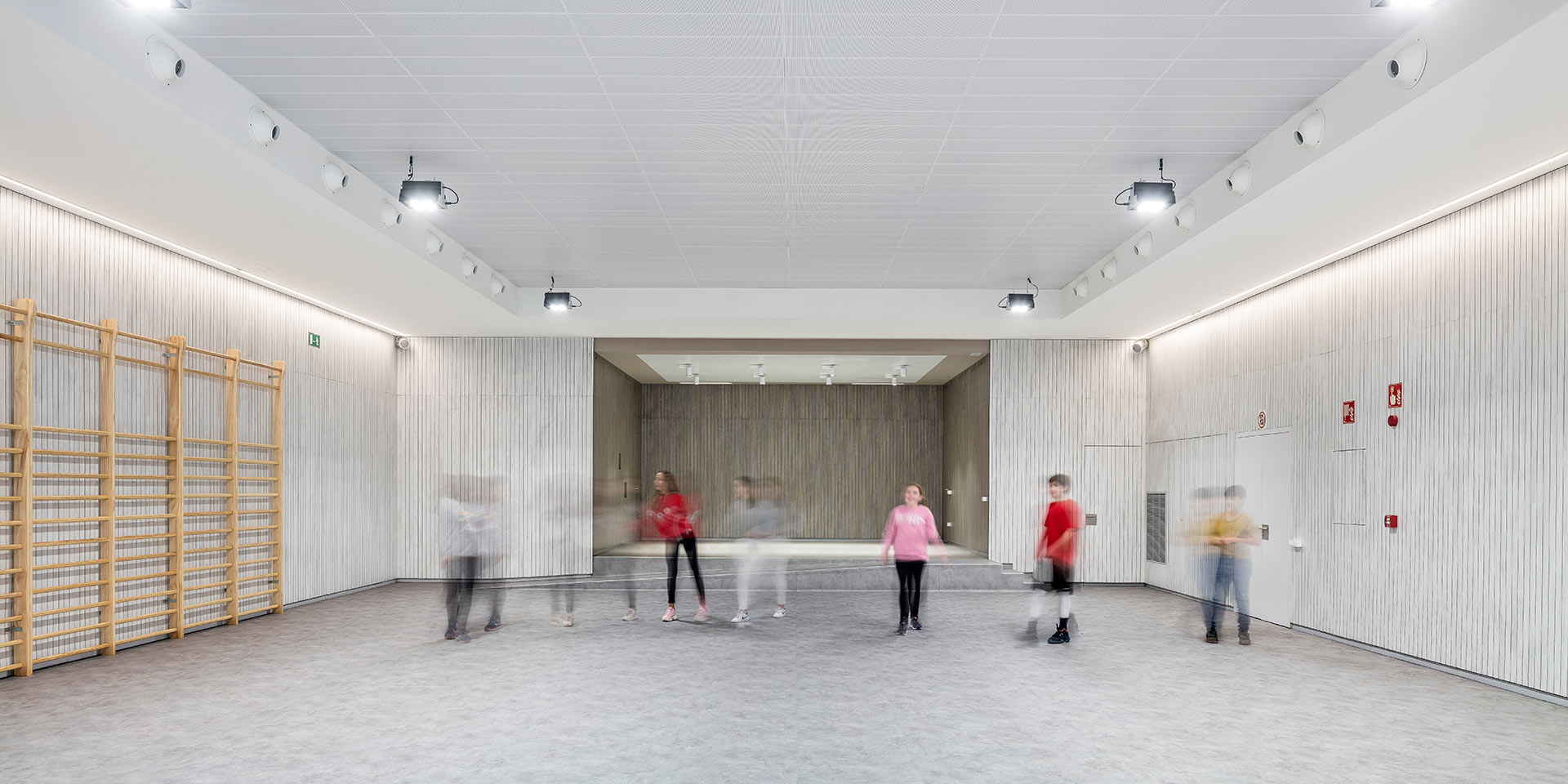 Viladomat Secondary School

7/11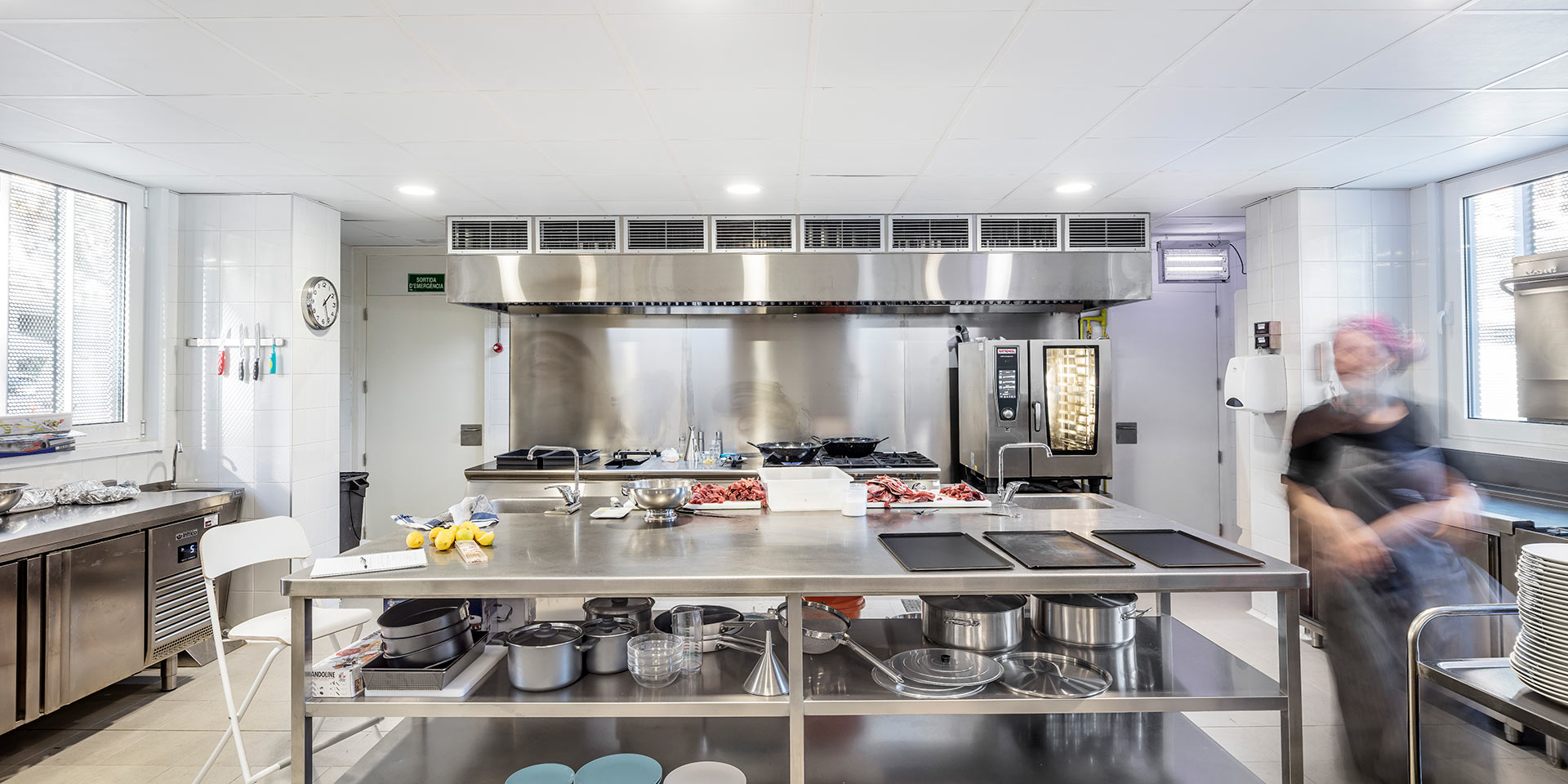 Viladomat Secondary School

8/11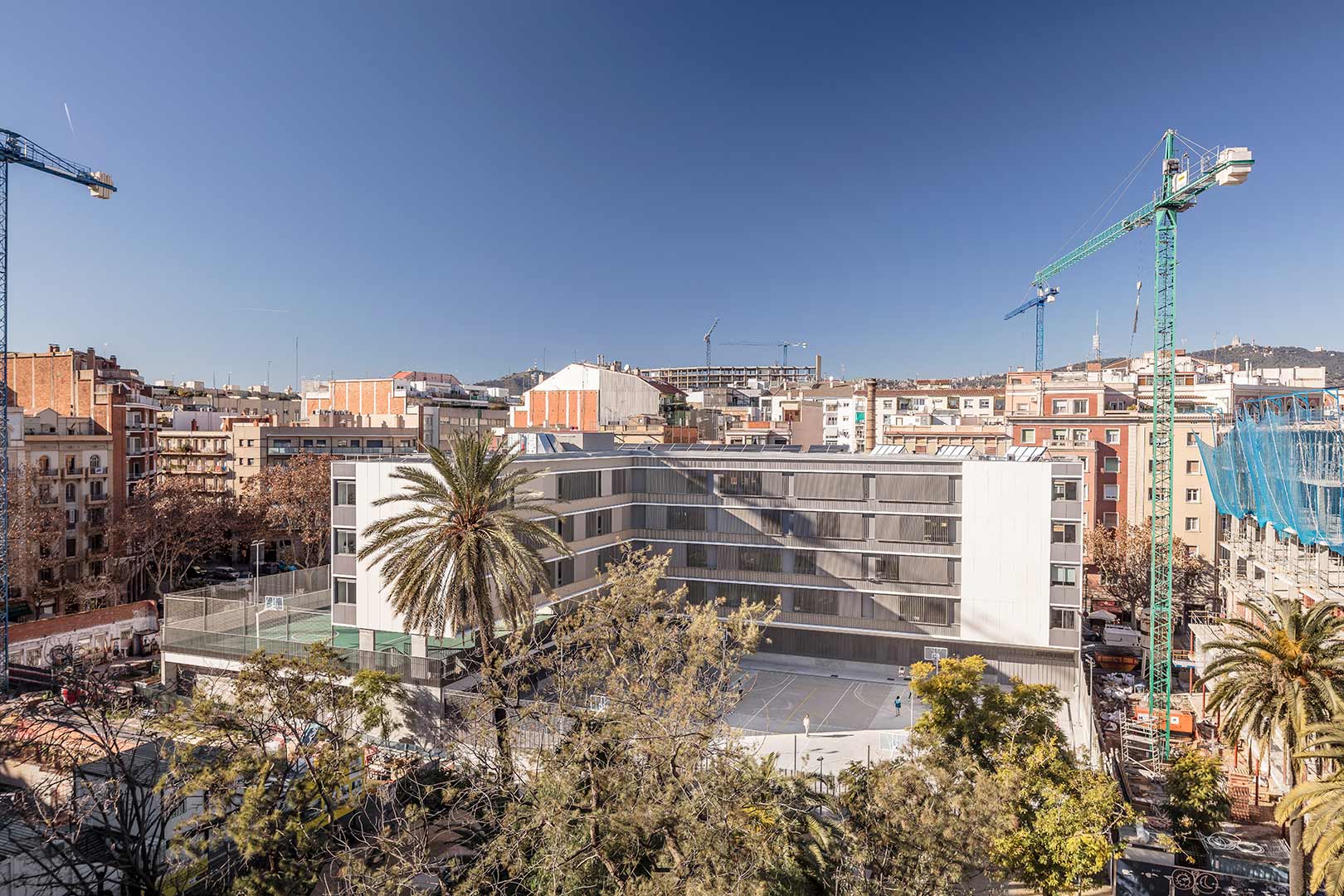 Viladomat Secondary School

9/11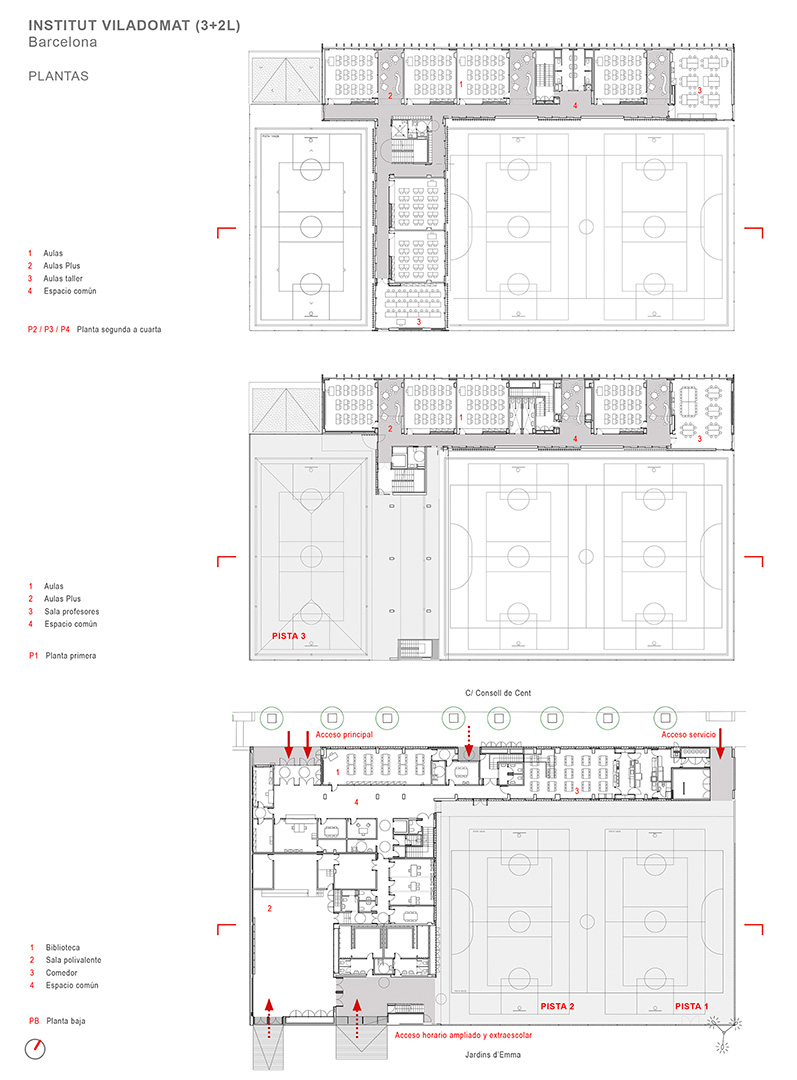 Viladomat Secondary School

10/11

Viladomat Secondary School

11/11
Public Building
2018
VILADOMAT SECONDARY SCHOOL
Infraestructures.cat, Generallitat de Catalunya.
Situation: Barcelona
Status: Completed
Data
Situation: Consell de Cent 148 st
Floor Area: 4.700sqm
Budget: 4.500.000€
Architect: Eduard Gascón
Associate Architect: Lupe Álvarez
Team: Elies Rull, Maria Ferrer, Roger Maranges
Structure Engineer: BIS Arquitectes
Facilities Engineer: Integral
Photo: Adrià Goula
Description
The new secondary school is located in a rectangular, slightly flat plot of Barcelona's Eixample grid. Its two major sides draw the fronts of both Consell de Cent street and the block's interior, an already existing gardened area of notable environmental value. The smaller sides define the limits with the two future neighboring facilities located on the chamfers: the nursery school and housing on Comte Borrell St. side and the School of Arts in Viladomat's façade.
The building is proposed with a T-shaped scheme, with a long side that defines the alignment to the street and a perpendicular volume whose structure is arranged in the gap between the two tracks. The two built bodies draw two large patios oriented at noon and open to the interior of the block, making it easier for the sun and vegetation to be incorporated as ingredients in the definition of the interior landscape of the institute. A void in the first floor of the perpendicular volume allows the appearance of a large covered space, which becomes a balcony that relates the two large open areas of the institute.
Awards
2015
Competition for the new Secundary School Viladomat 3/2, Barcelona.
First Prize.
Exhibitions
2018
48H Open House Barcelona