Sagrera Intermodal Station (I)

1/4
Sagrera Intermodal Station (I)

2/4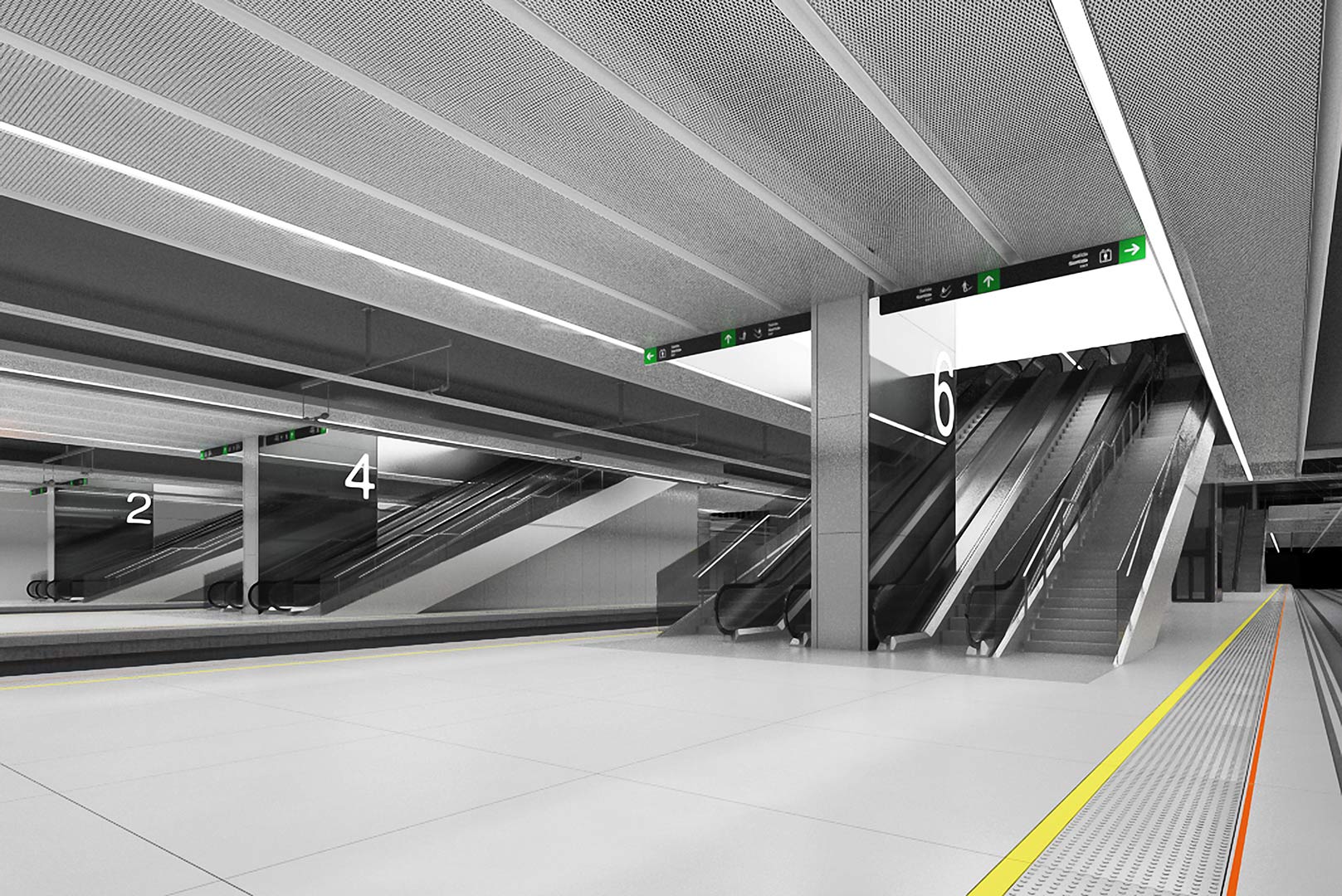 Sagrera Intermodal Station (I)

3/4

Sagrera Intermodal Station (I)

4/4
Public Buildings
2010
SAGRERA INTERMODAL STATION
Barcelona Sagrera Alta Velocidad
Situation: Barcelona
Status: Design
Data
Situation: Sagrera – Ronda Sant Marti
Floor Area: 300.000m2
Budget: 131.000.000€
Architects: Eduard Gascón and Jordi Roig
Associate Architect: Lupe Álvarez
Team: Alfredo Sarrias, Elies Rull, Gilberto Pérez
Associate Engineering: TEC 4
Construction Systems: UPC
Facades: Ferrés, arquitectos y consultores
Environment: Societat Orgànica
Acoustics: Arau Acústica
Lighting: Ca2L
Landscape: Factors del Paisatge
Description
La Sagrera Station constitutes a major intermodal center strongly articulated with the surrounding city: 100 million passengers may annually move through its facilities.
Its development occupies a rectangular strip of 600m length and 130m width, with a section organized into five main levels – platforms and commuter lobby, high speed train lobby, platforms, and cover / park – and a semi buried position that is the key to understanding its urban dimension. In this sense, volumetric expression and its landscaped surface provide the strongest characteristic of external appearance and offer a first class public space both for its role as an element that continues the large linear park planned on laying roads, and its ability to restore links between urban neighborhoods, Sant Andreu and Sant Martí.
Publications
2011
Barcelona Transfer, Sant Andreu – La Sagrera, Xavier Basiana i Vers. BSAV i Ajuntament de Barcelona, Mayo, Barcelona
pg. 77
Exhibitions
2011
Barcelona Direccions.
Edifici Disseny HUB Barcelona. Febrero-Marzo.
Ajuntament de Barcelona.
2011
Humanizar La Ciudad, Arquitecturas de Madrid y Barcelona.
IAAC-Institute for advanced architecture of Catalonia.
C/Pujades 102. Barcelona. 9 June.
2010
Humanizar La Ciudad, Arquitecturas de Madrid y Barcelona.
Santa & Cole. Madrid. 6 October