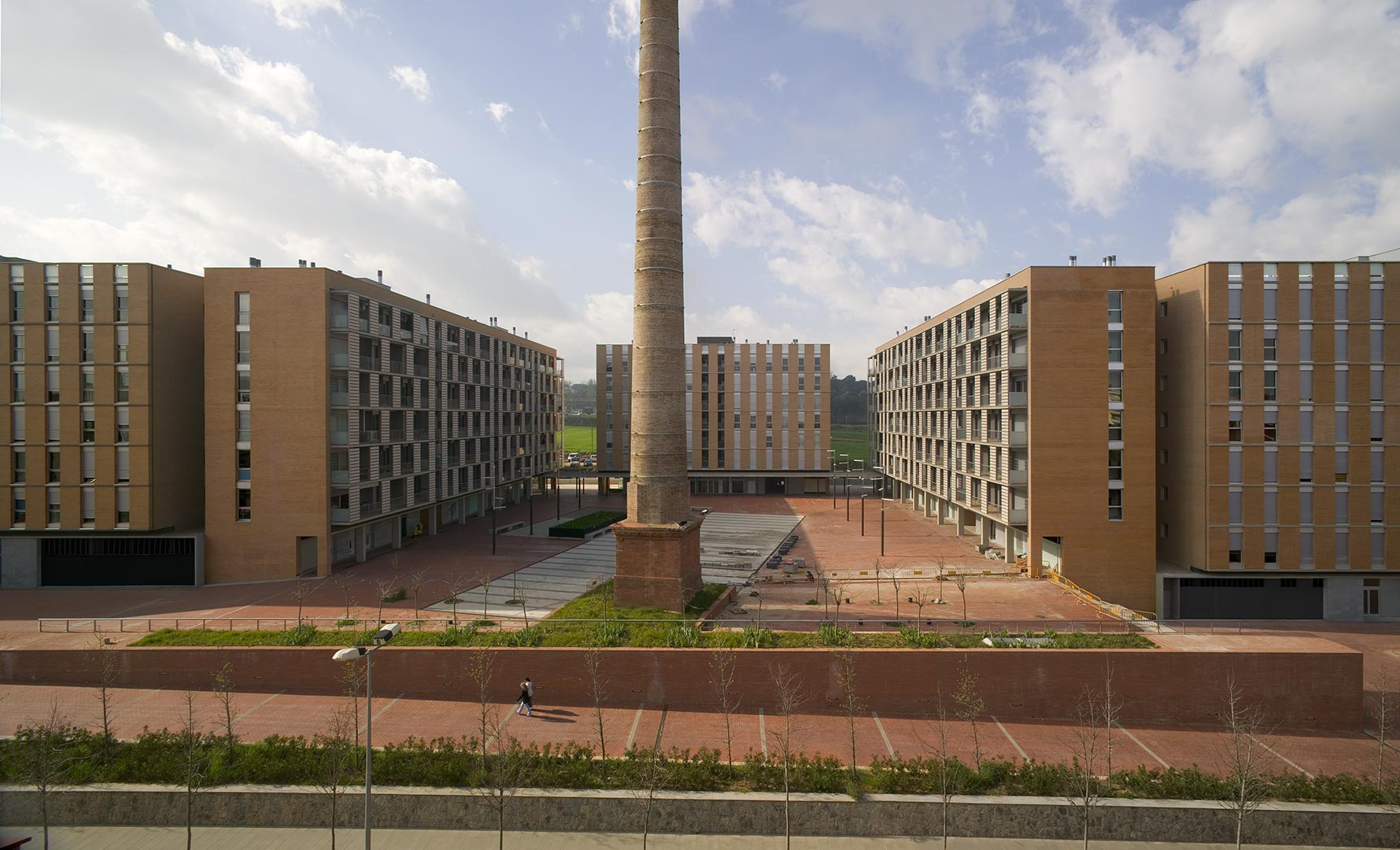 Residential Complex "Els Químics"

1/11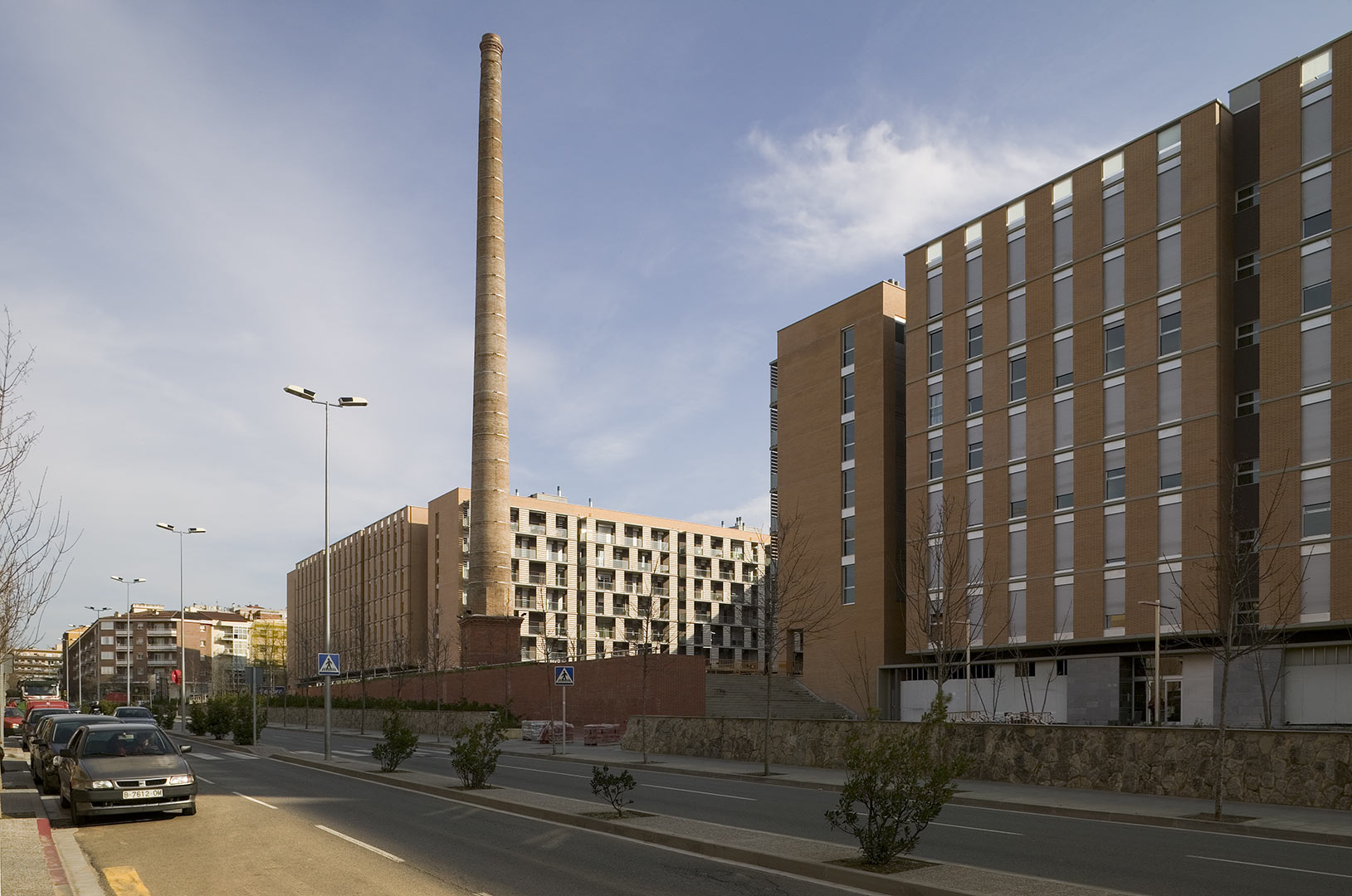 Residential Complex "Els Químics"

2/11
Residential Complex "Els Químics"

3/11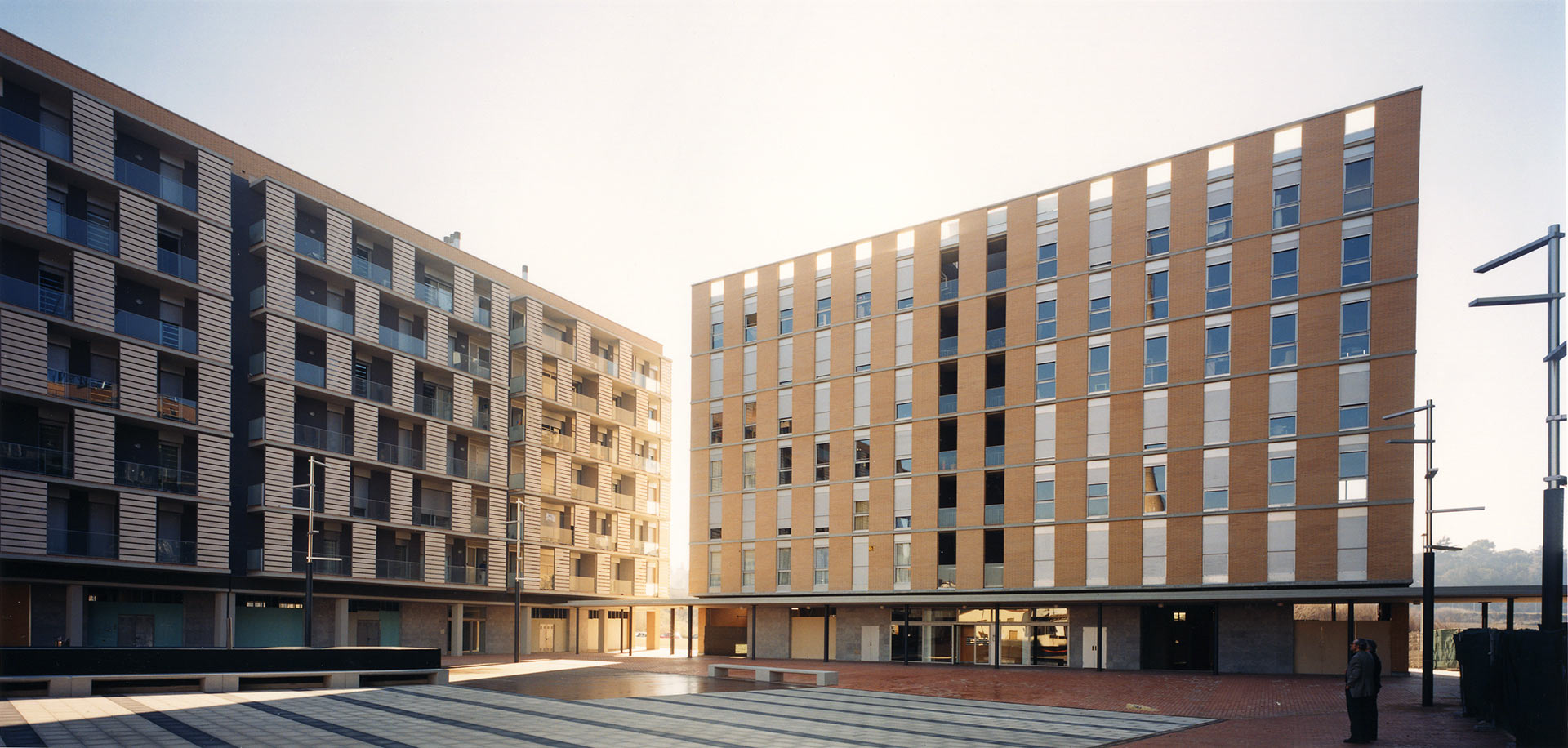 Residential Complex "Els Químics"

4/11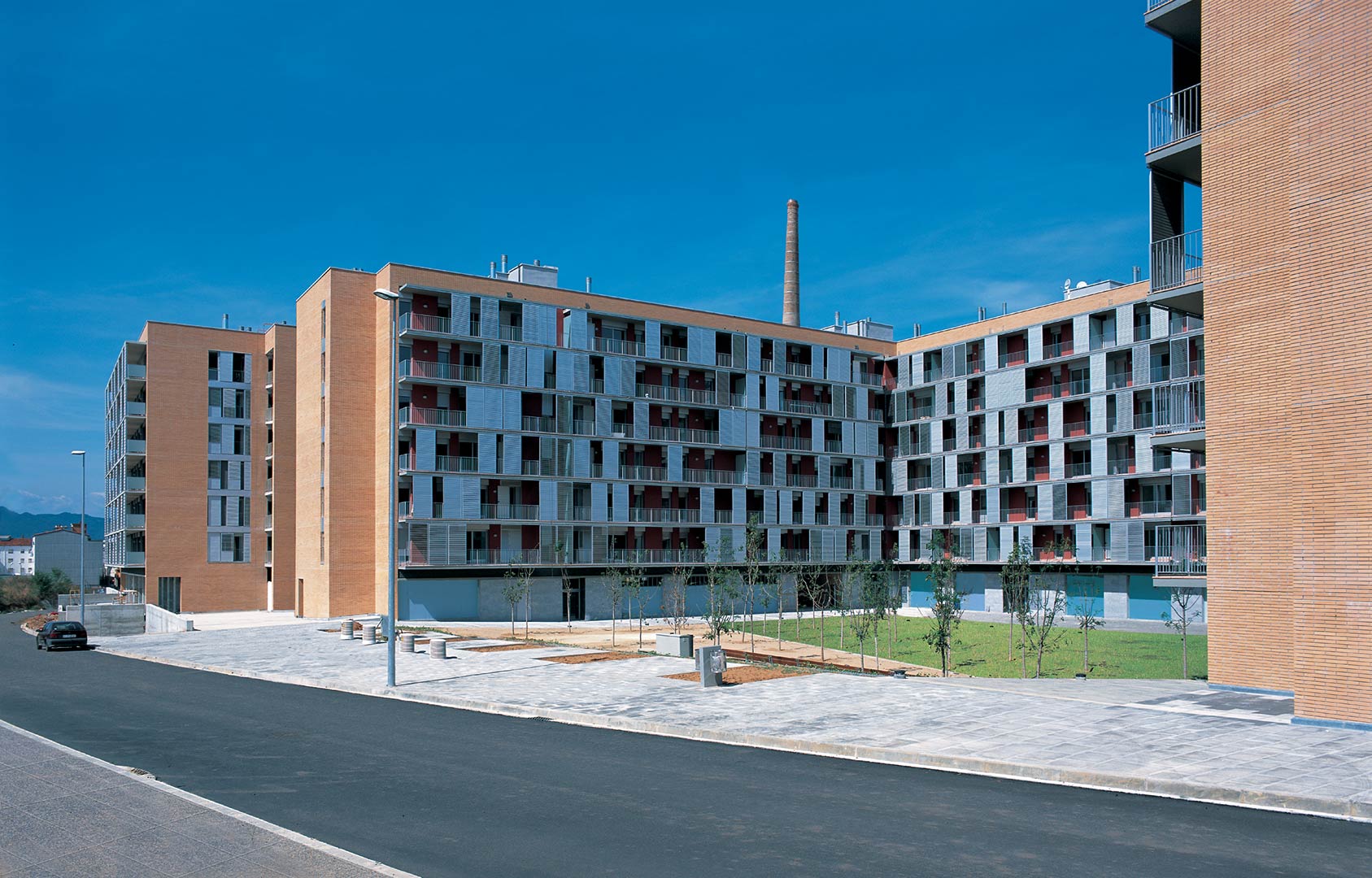 Residential Complex "Els Químics"

5/11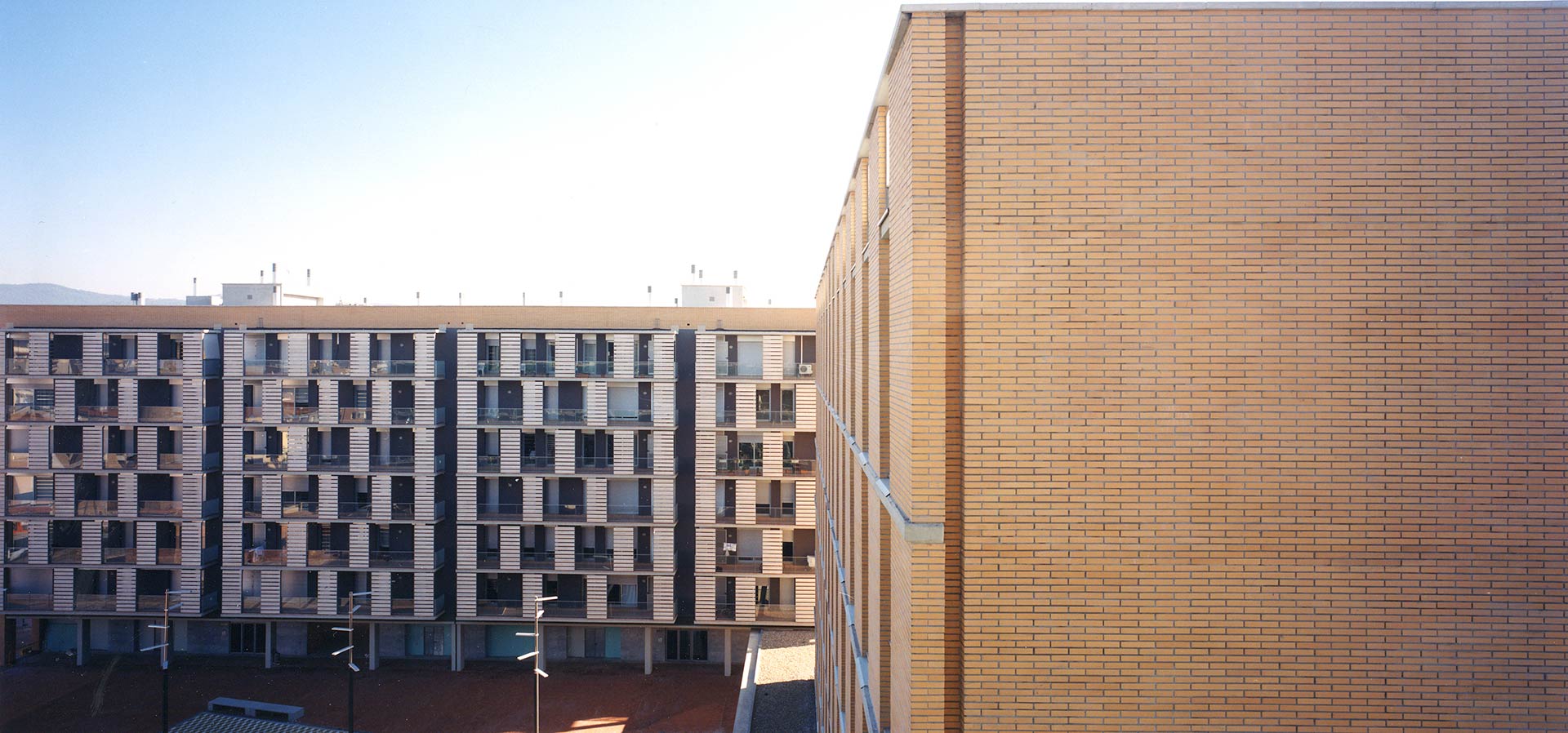 Residential Complex "Els Químics"

6/11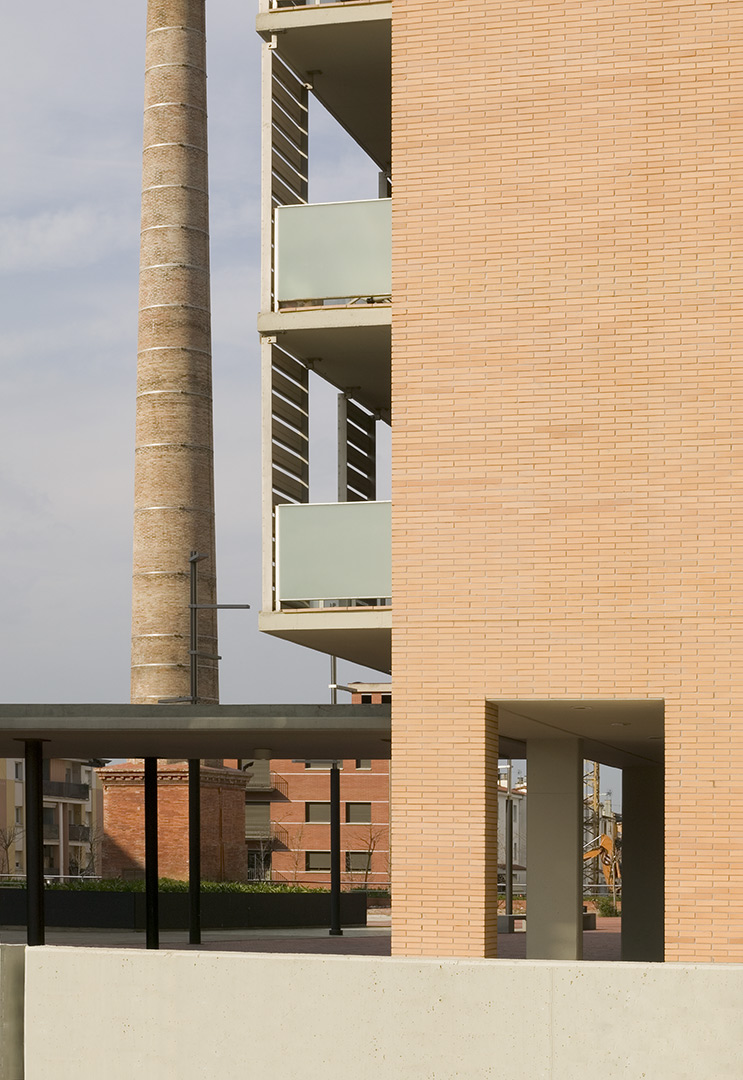 Residential Complex "Els Químics"

7/11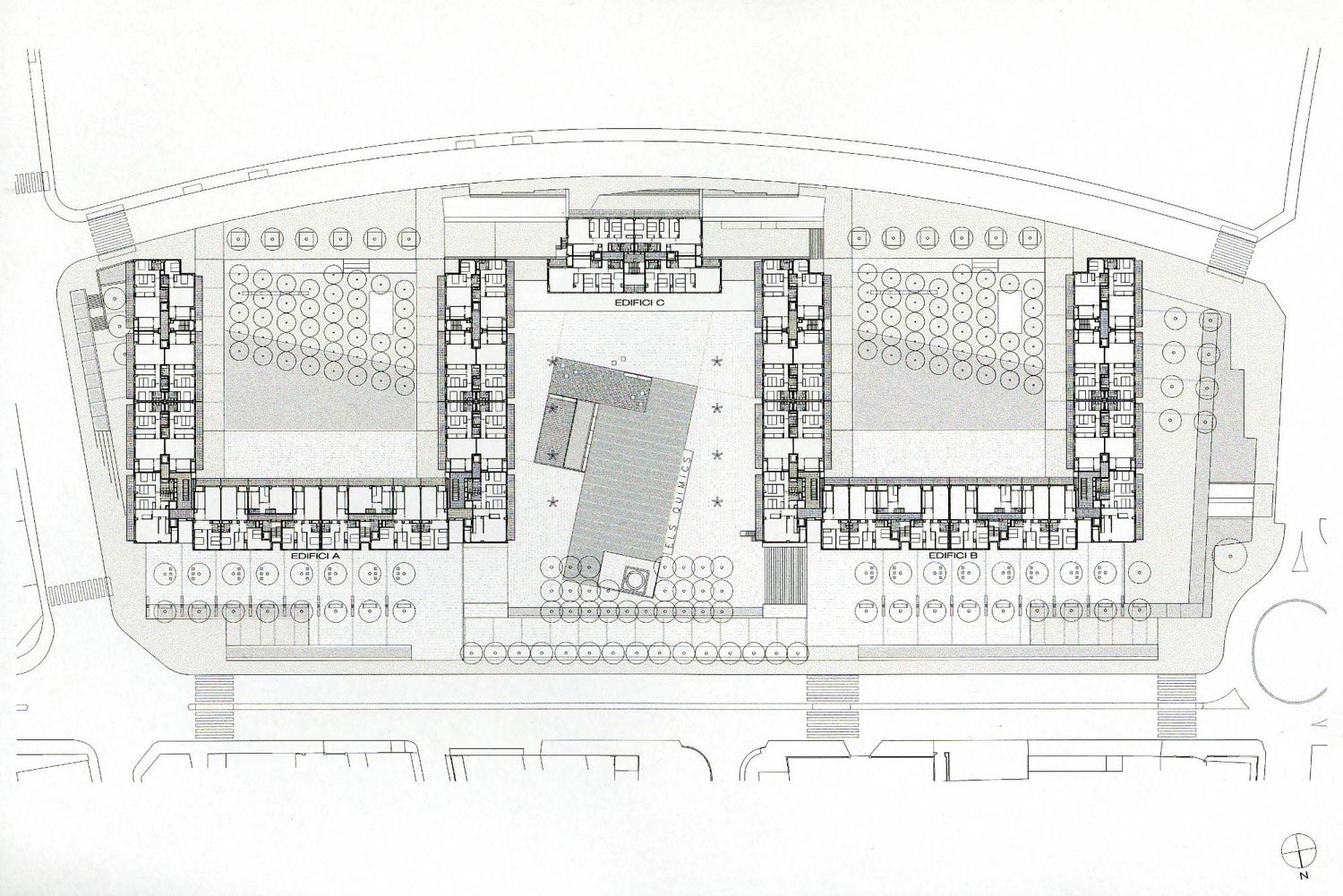 Residential Complex "Els Químics"

8/11
Residential Complex "Els Químics"

9/11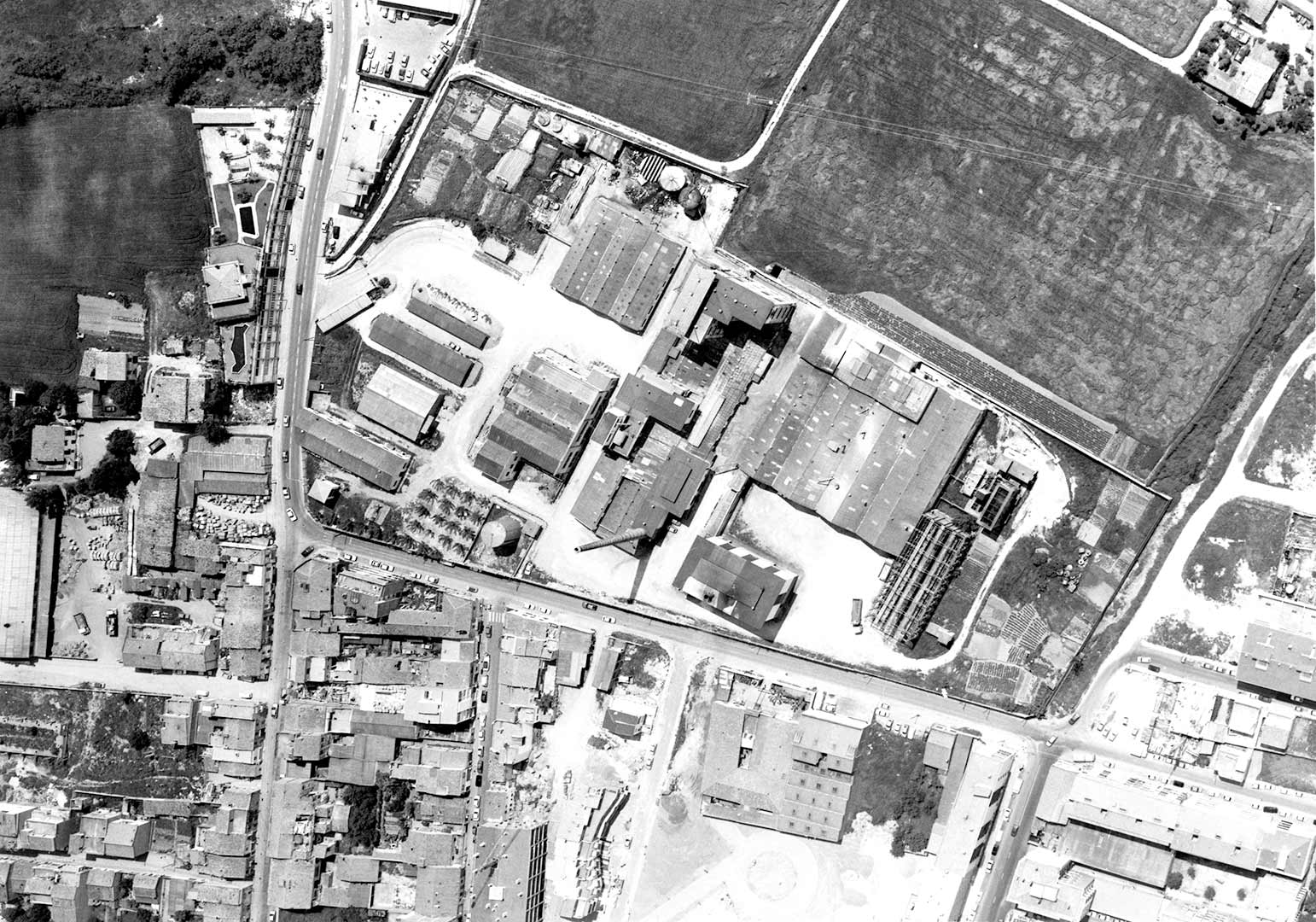 Residential Complex "Els Químics"

10/11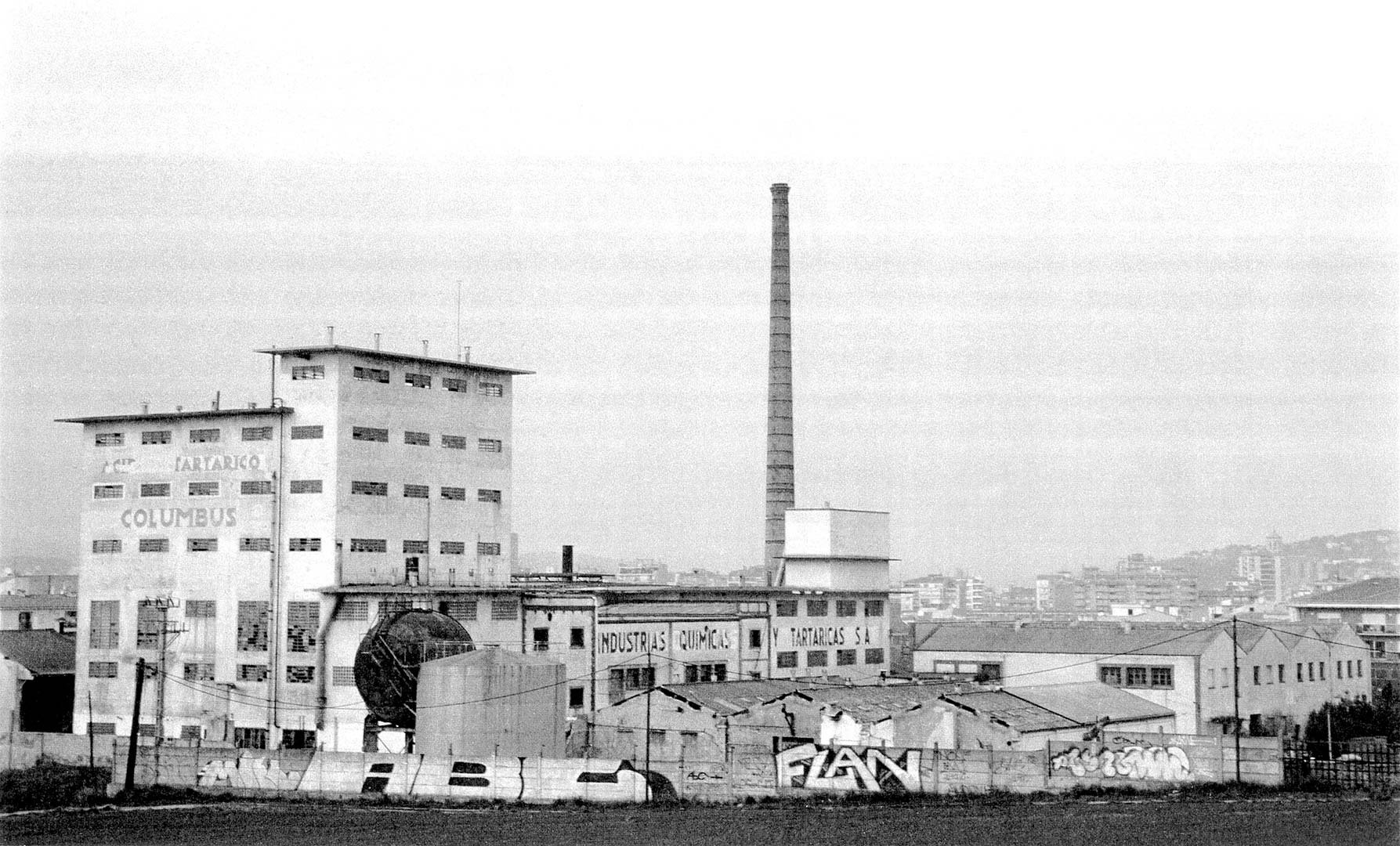 Residential Complex "Els Químics"

11/11
Housing
2005
RESIDENTIAL COMPLEX ELS QUÍMICS
Inmobiliaria Colonial
Situation: Girona
Status: Completed
Data
Situation: 99 Marqués Caldes de Montbui Street
Floor Area: 36.400m2
Nº Dwellings: 290
Budget: 24.000.000€
Architect: Eduard Gascón
ASsociate Architects: Carles Martí, Lupe Álvarez
Quantity Surveyor: Vicenç Galiana
Team: Mateu Subirà, Alfredo Sarrias, Josep Castillo
Structural Engineer: Cotca
Services Engineer: JSS, Engenieria y Arquitectura
Construction: F.C.C.
Photos: Lluís Casals, Jordi Bernadó.
Description
The tartaric acid plant – popularly called "Els Quimics" – ceased operations in 1990. In 1994, Aldo Rossi (1931-1997) proposed a main structure consisting of large collective buildings along the trace of the old factory. In the center of the main frontage is located the urban hall which includes the fireplace which through an entrance hall, opens up to the closed square.
Our proposal remains strictly faithful to the cultural legacy of Aldo Rossi. However, architectural solutions are far from resembling the Milanese architect´s work. The large fireplace continues to dominate the composition as a whole, but instead of being subsumed by the new residential building, it becomes an independent element and assumes the role of articulating the public spaces that the project generates: the promenade or urban lounge in the east-west direction, the central square and the large open courtyards at noon.
Awards
2006
Architecture of the Girona's Regions Award.
Finalist
2005
Housing Architecture of Catalunya Award J.A. Coderch. Reial Acadèmia Catalana de Belles Arts de Sant Jordi.
Finalist
Publications
2008
Catalunya, Guia d'Arquitectura Moderna 1880-2007. COAC, Barcelona
pg. 69
2006
AION 13. Firenze
pg. 92
X Premis d'Arquitectura de les Comarques de Girona. Girona
pg. 22
AV Monografias 117 – España 2006. Madrid
pg. 206
Vivienda Colectiva 4. ed. Pencil. Valencia
pg. 92