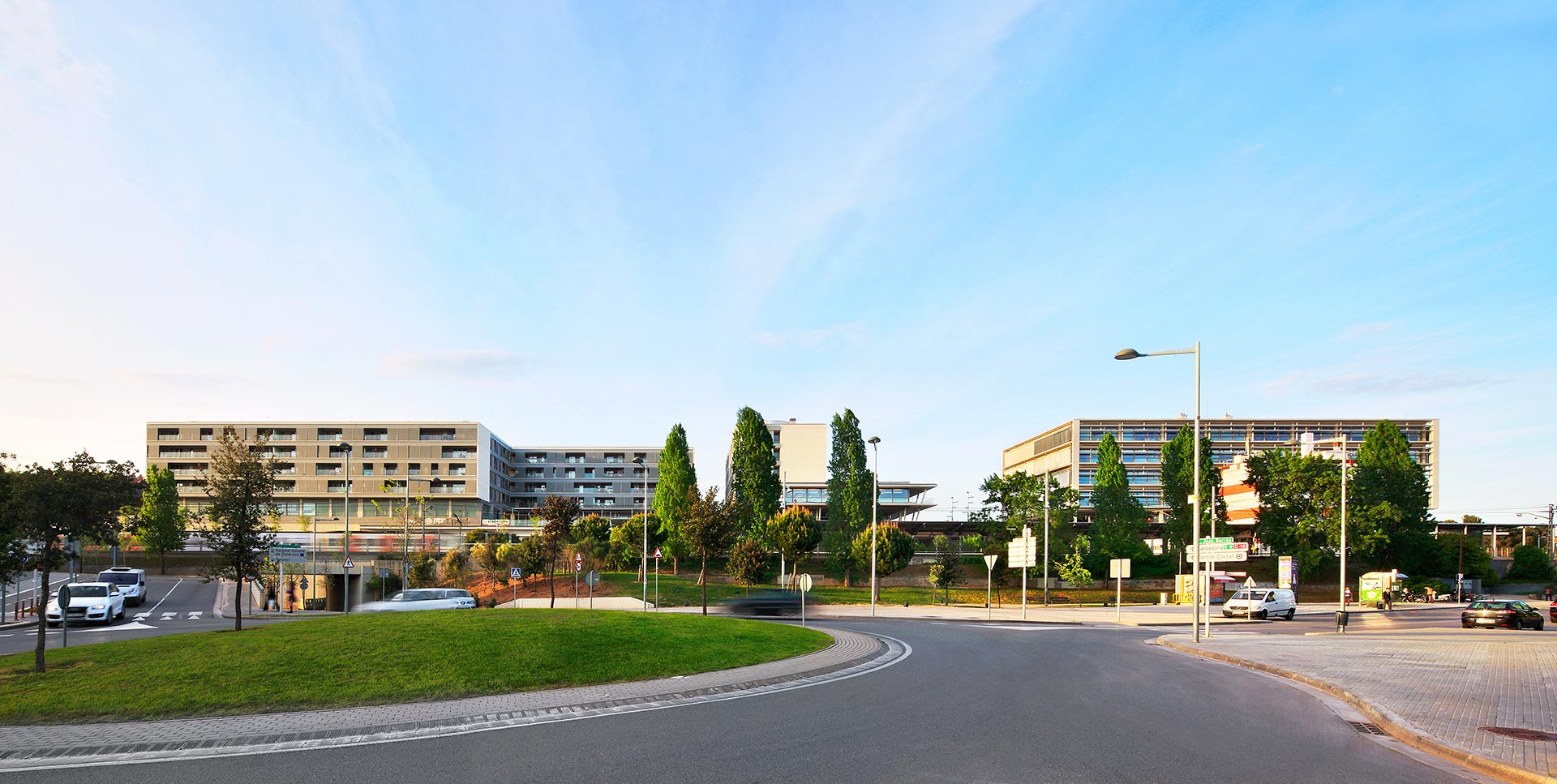 Mirasol Center

1/11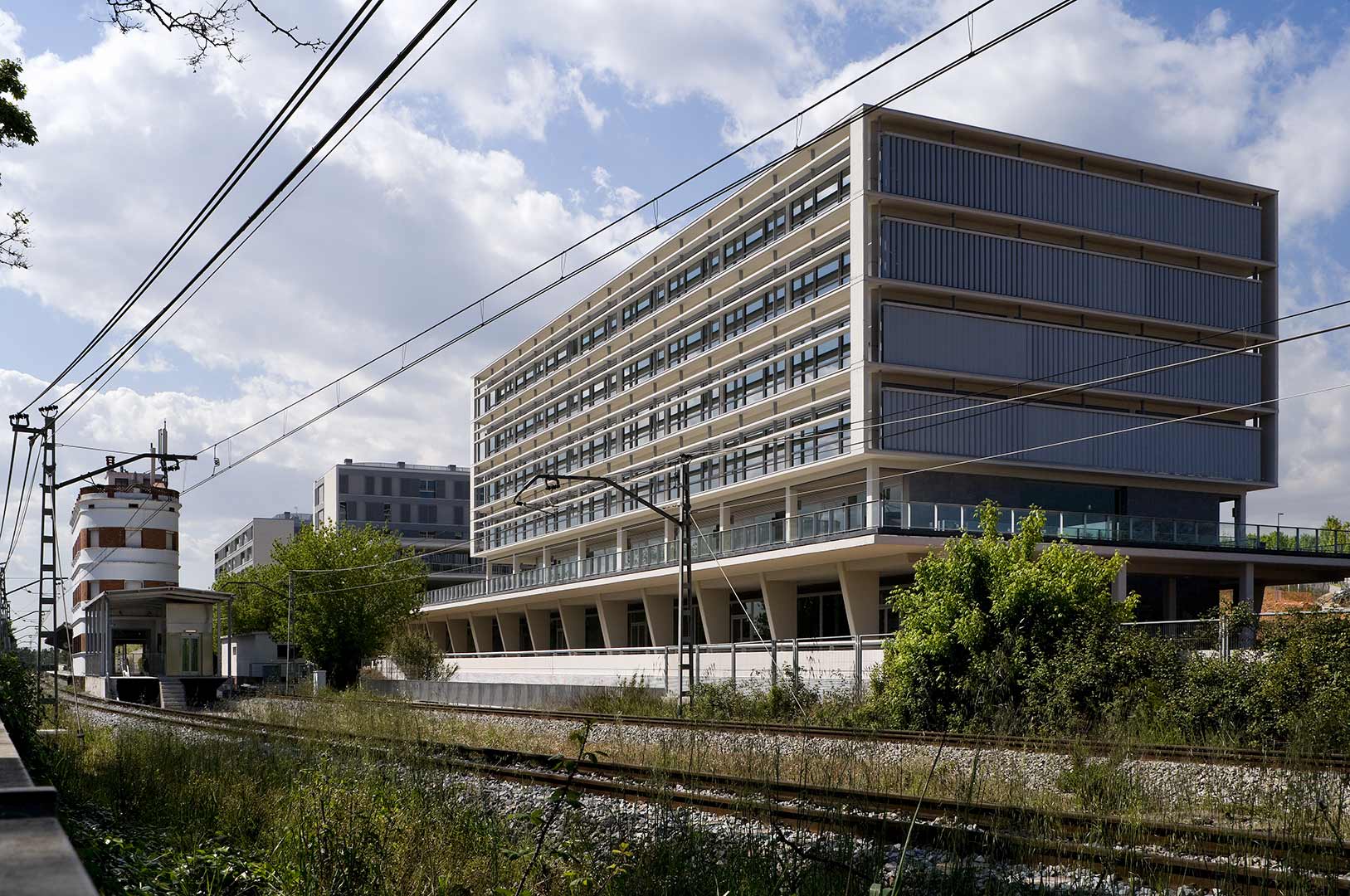 Mirasol Center

2/11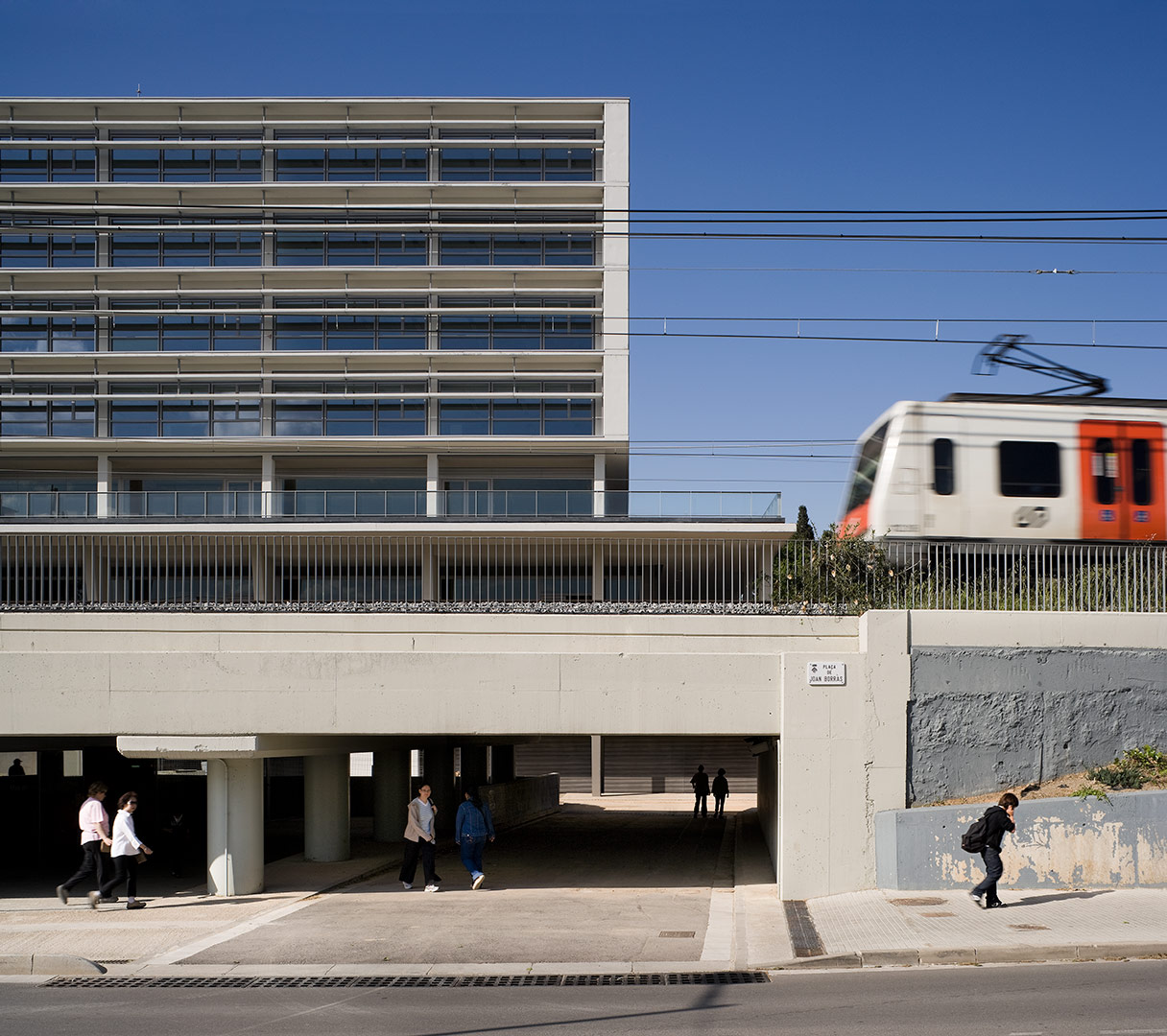 Mirasol Center

3/11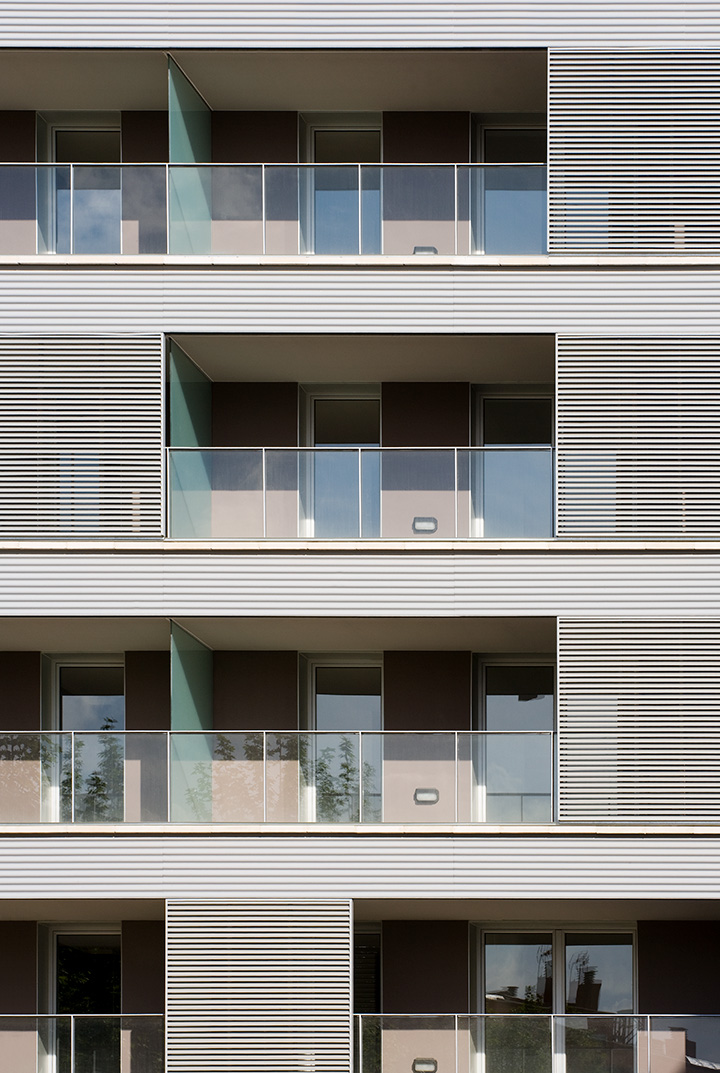 Mirasol Center

4/11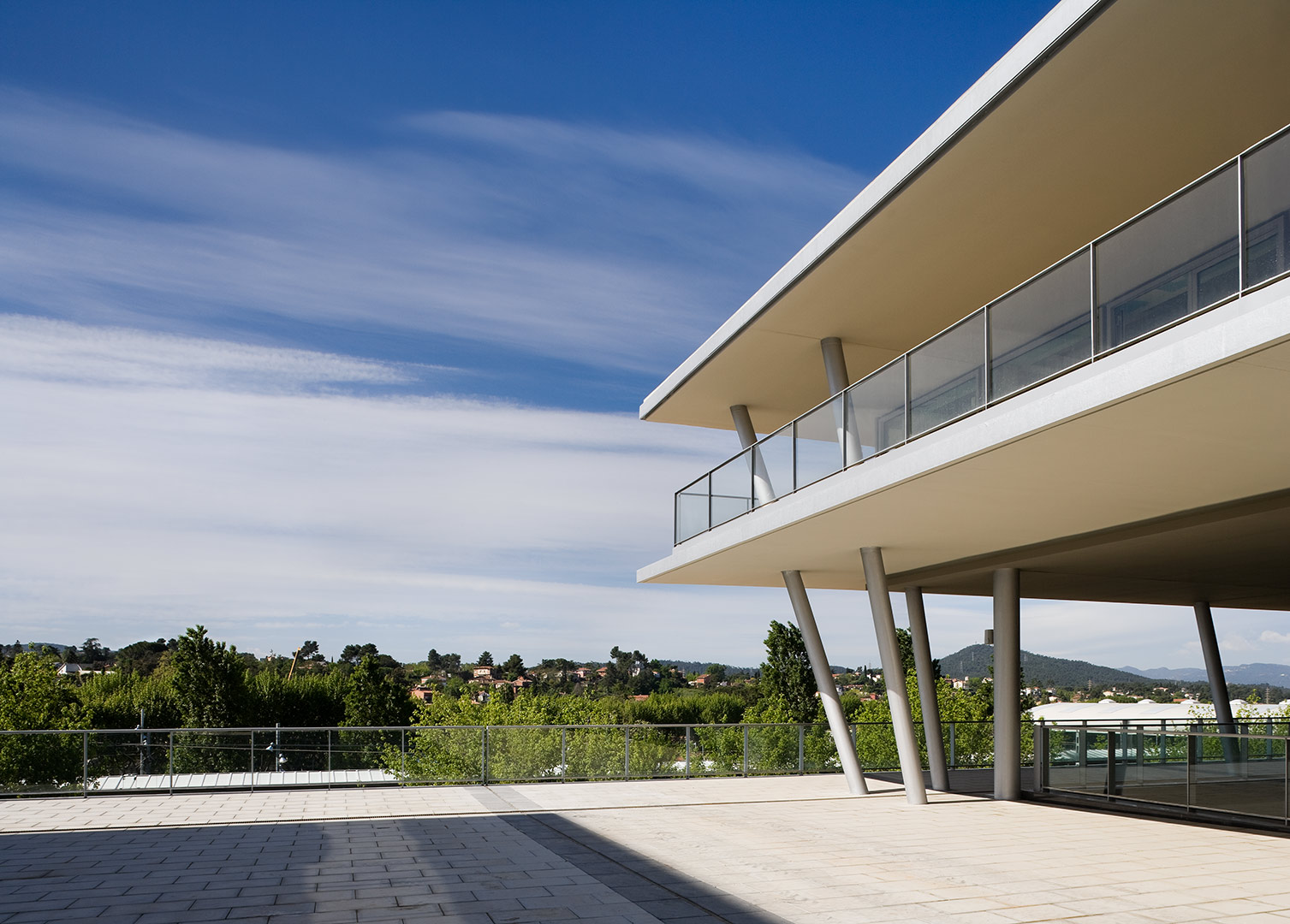 Mirasol Center

5/11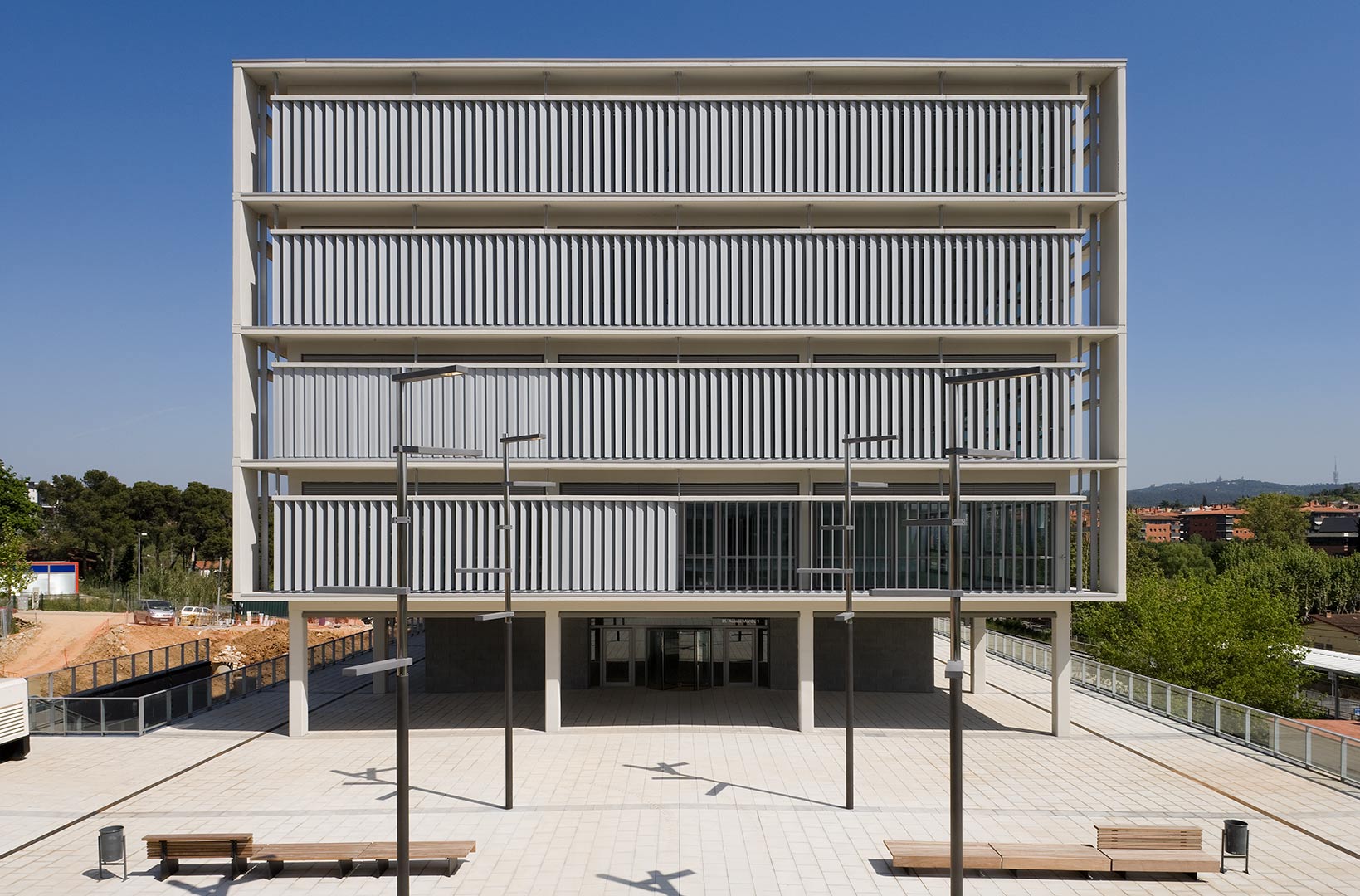 Mirasol Center

6/11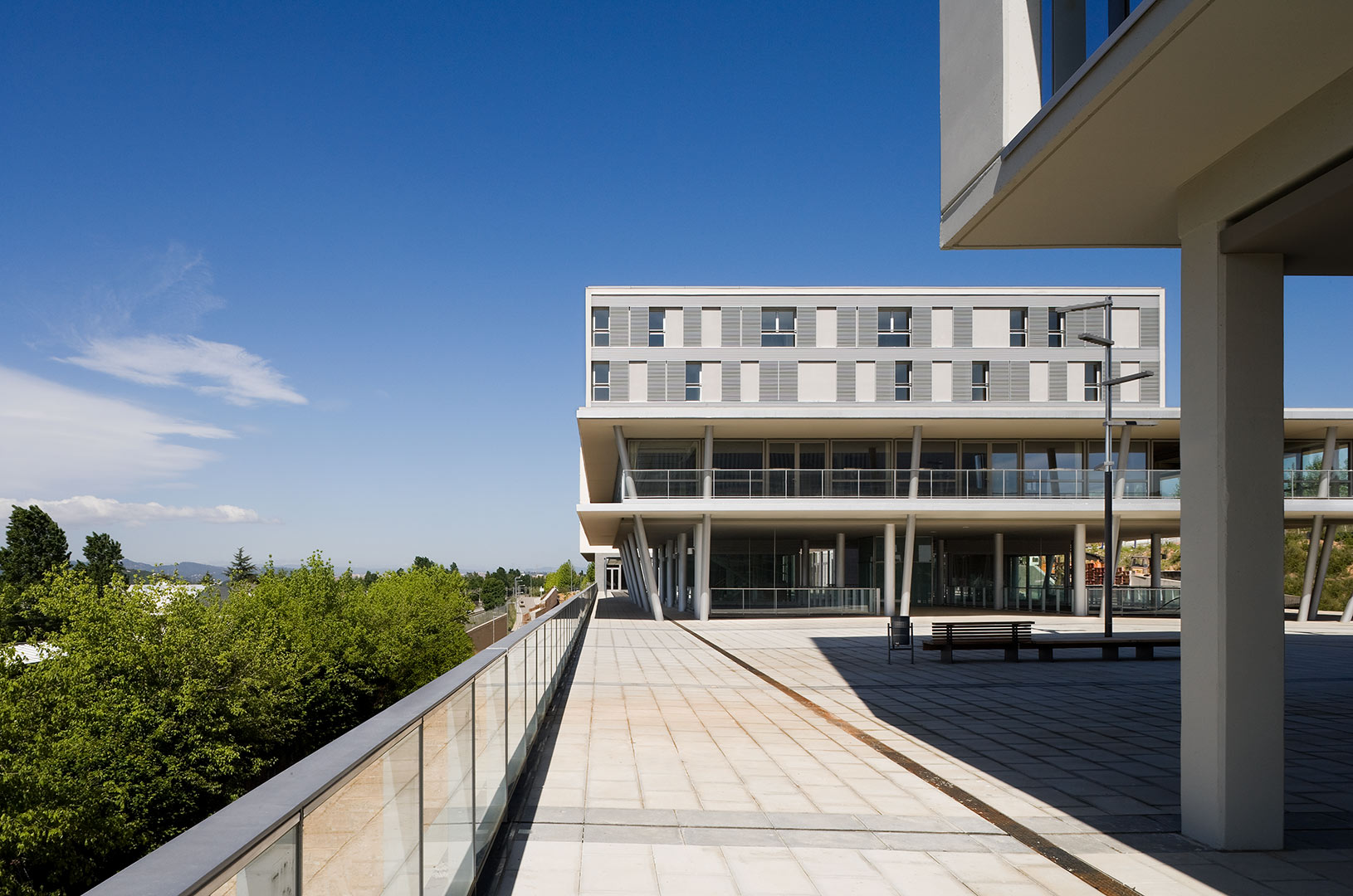 Mirasol Center

7/11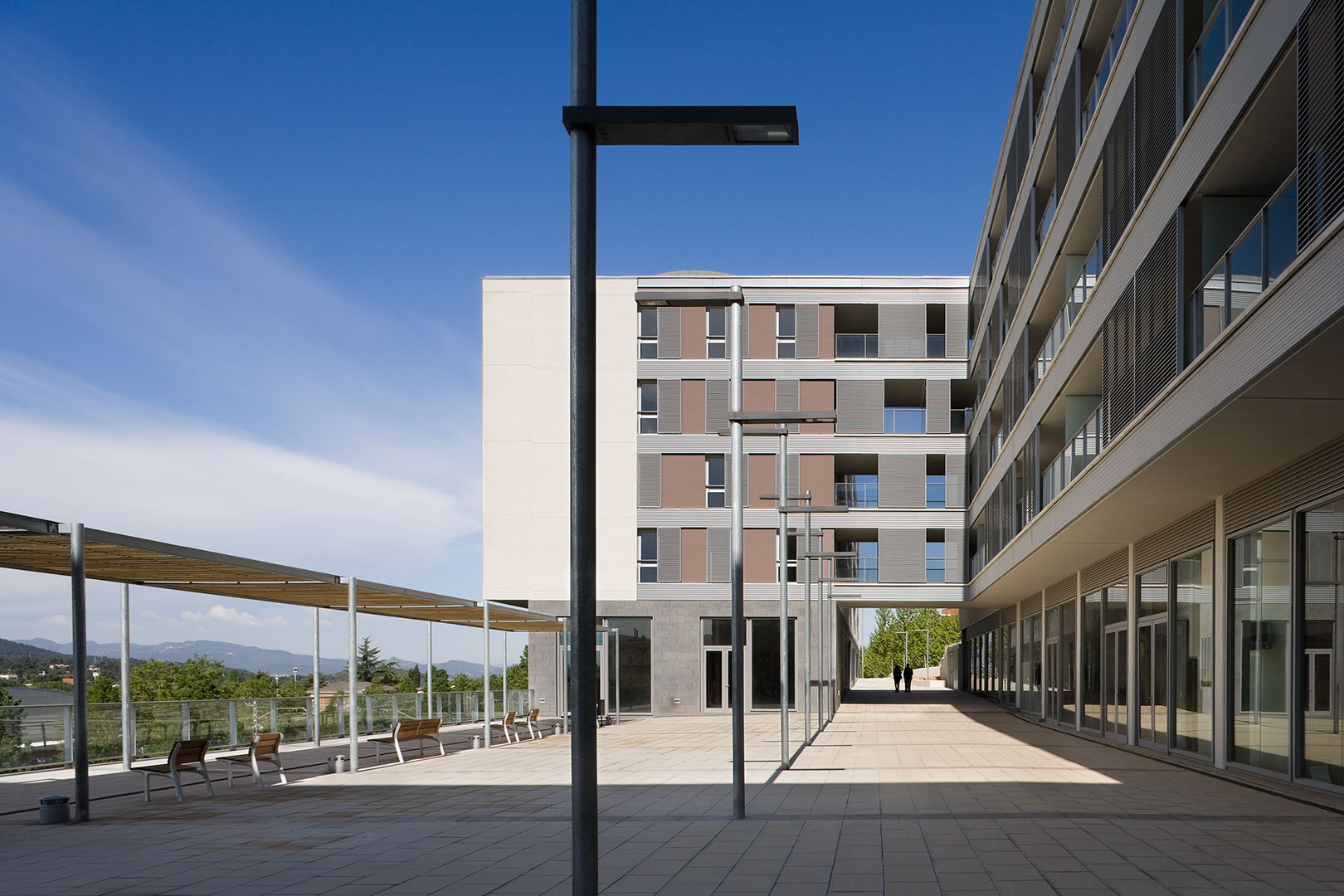 Mirasol Center

8/11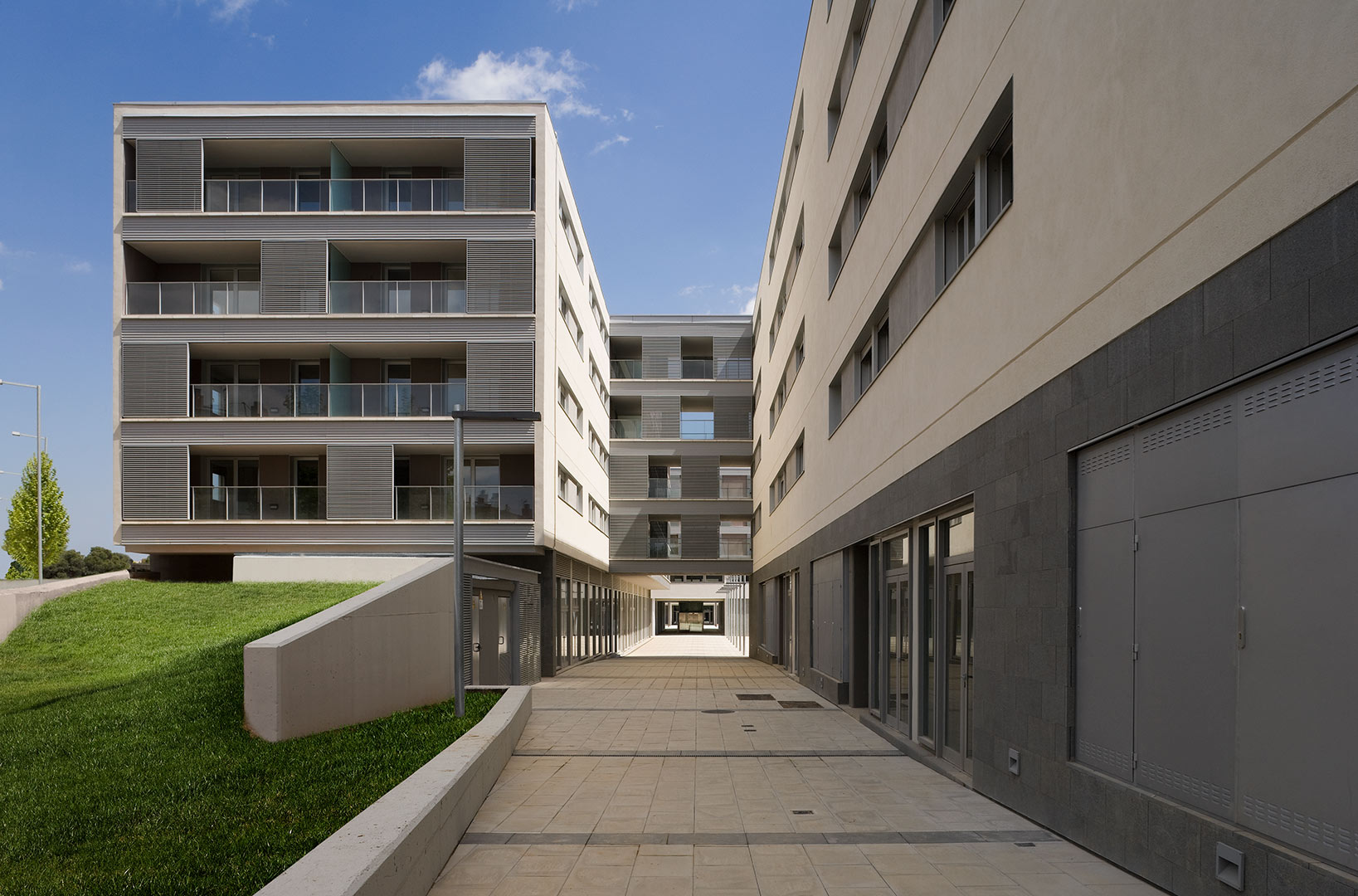 Mirasol Center

9/11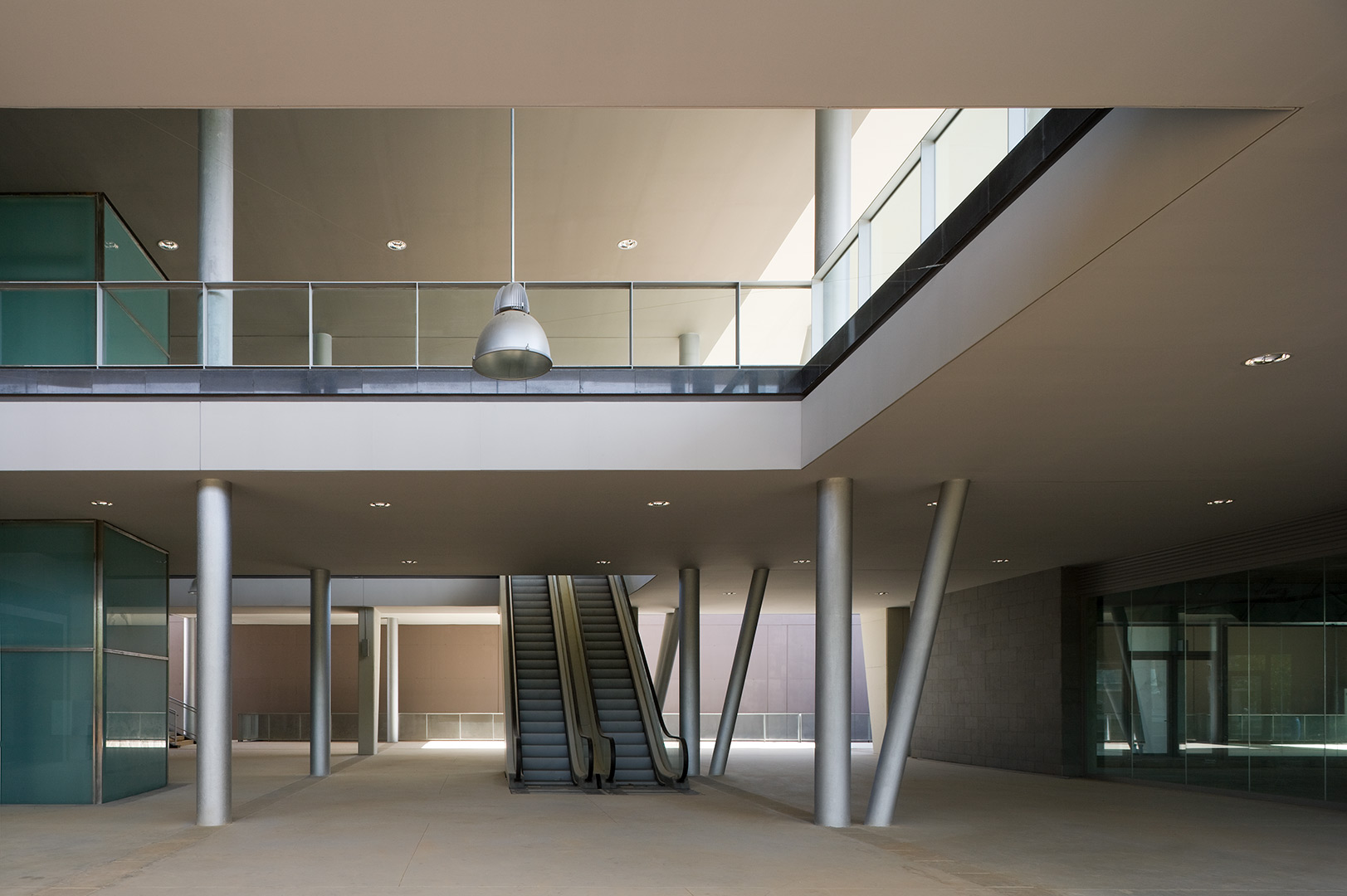 Mirasol Center

10/11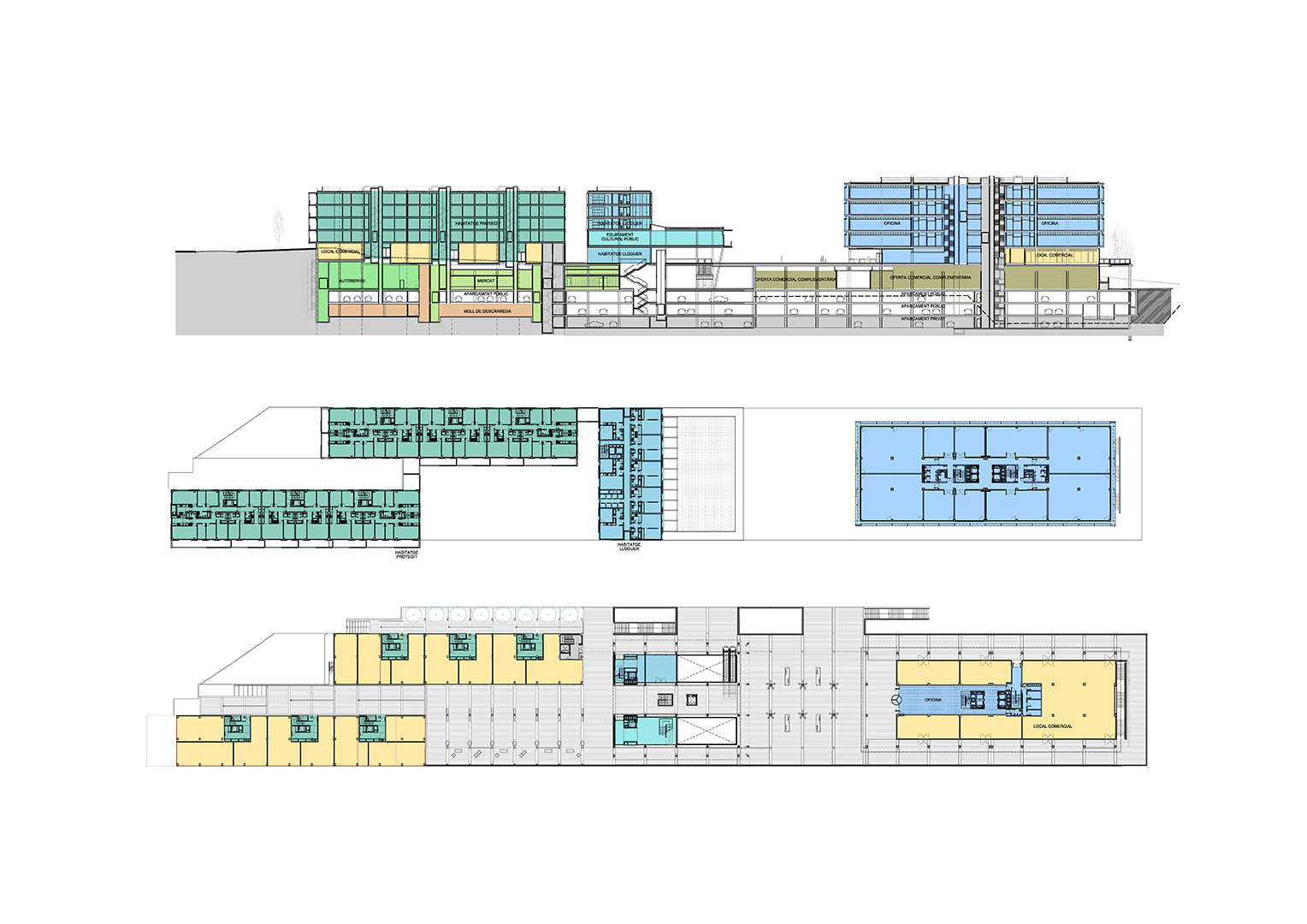 Mirasol Center

11/11
Public Building, Housing, Offices
2008
MIRASOL CENTER
Promusa, Ayto. Sant Cugat del Vallés
Situation: Sant Cugat del Vallés
Status: Completed
Data
Situation: Vallseca Street
Floor Area: 55.000m2
Budget: 19.000.000€
Architec: Eduard Gascón
Associate Architec: Lupe Álvarez
Quantity Surveyor: Xavier Pla
Team: Mateu Subirà, Elies Rull, Inés Rivaya
Structure Engineer: Cotca
Services Engineer: Indus Ingenieria y Arquitectura S.A.
Facades: Xavier Ferrés, arquitecto
Construction: Dragados
Photos: Lluís Casals, José Hevia
Description
This project is located next to Mirasol station, on the railway line Barcelona-Terrasa, a linear strip to the south with a significant topographic leap that determines the adopted solution.
The functional program of the building is rich and complex. Its mixed uses – housing, commercial, office, library and municipal market – responds to its status as a major reference of a public complex.
The project section is divided by uses and levels from a horizontal plane which is arranged in three main parts: housing, library and offices. From the relative position of these three volumes and the relationships established between their constructed masses and the voids between them, comes a sequence of intertwined spaces – streets, squares and porches – that make the most of the exceptional conditions of the site and highlight the public nature of the project.
Awards
2011
Sant Cugat Architecture Award.
First Prize
2010
Social Housing AVS Catalunya Award.
Jury Mention
Publications
2012
Web application of the Cataluña and Baleares pavilion in the Biennal of Venecia 2012. COAC. Barcelona
Vogadors, Architectural Rowers iTunes store – Google Play
Exhibitions
2012
Biennal of Venecia 2012, Vogadors, Architectural Rowers
Cataluña and Baleares Pavilion