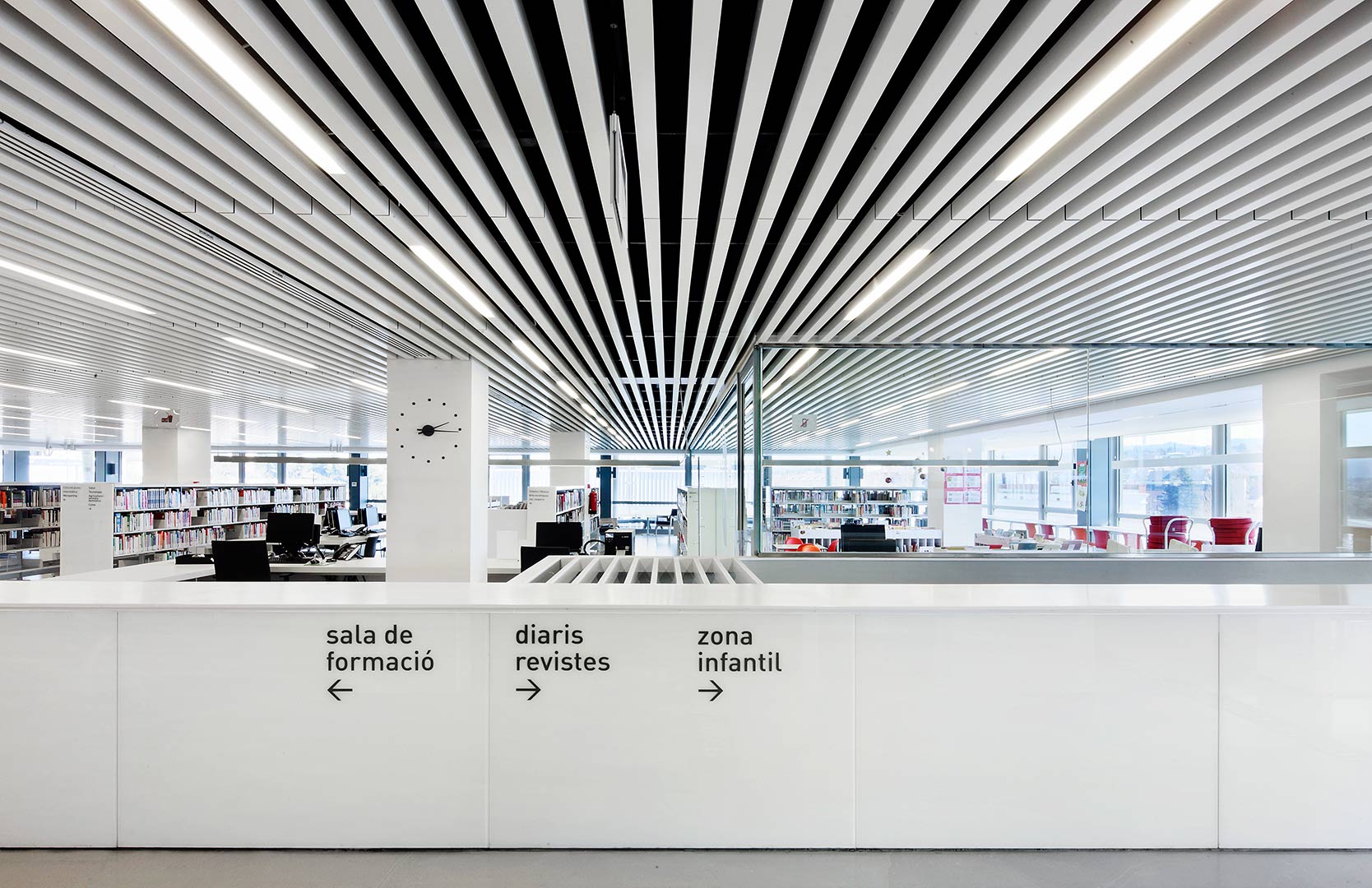 Marta Pessarrodona Library

1/10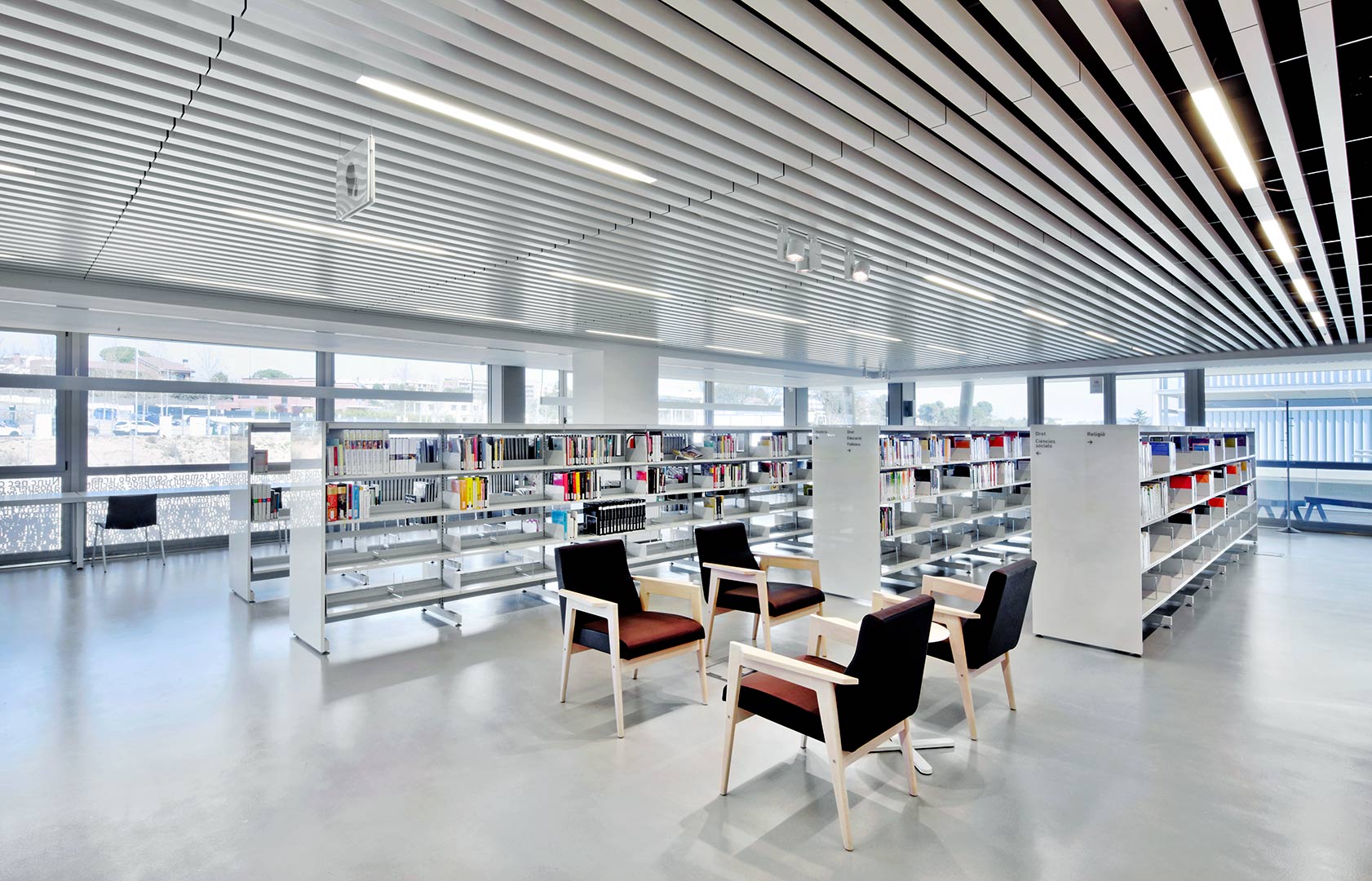 Marta Pessarrodona Library

2/10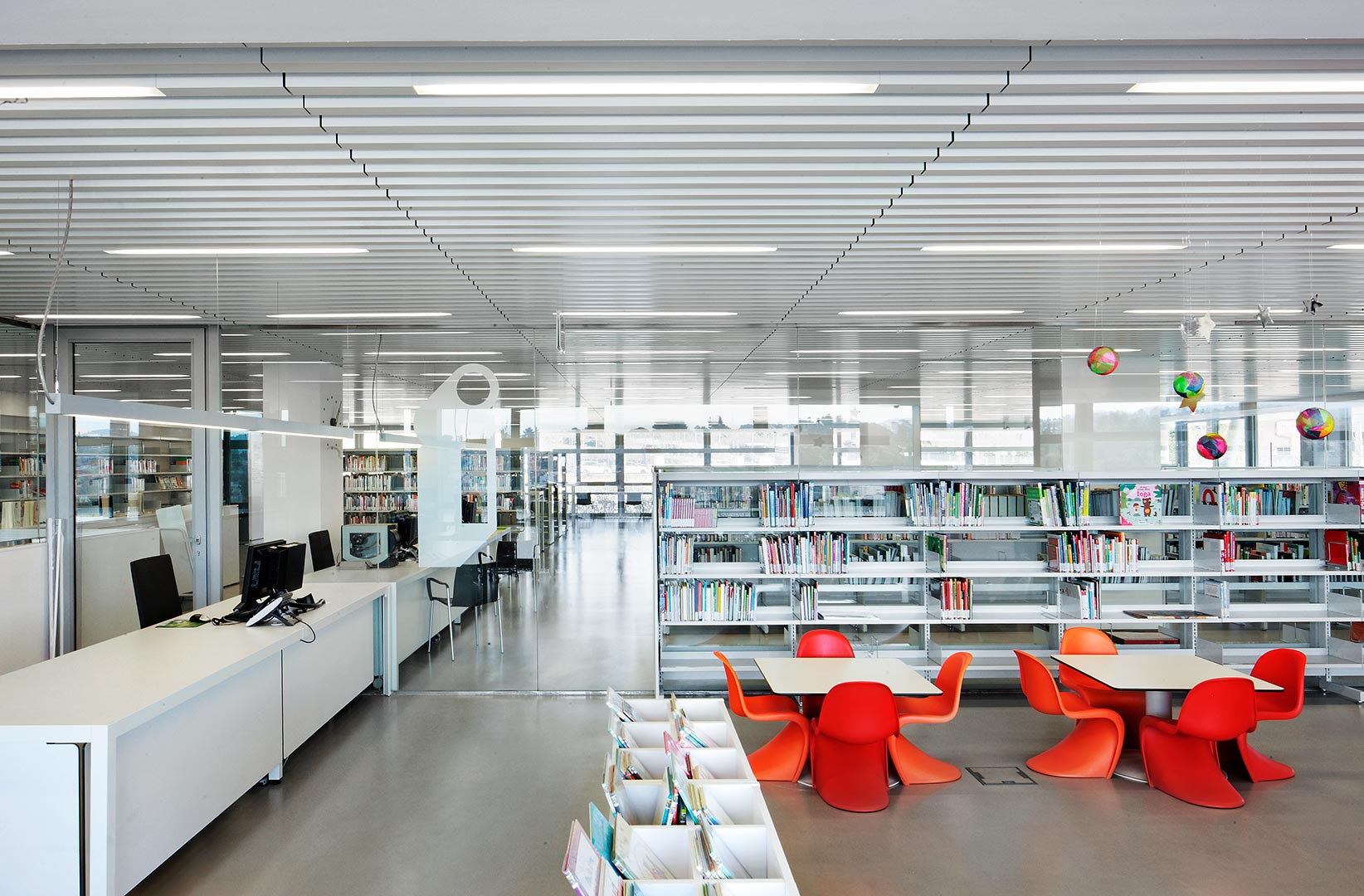 Marta Pessarrodona Library

3/10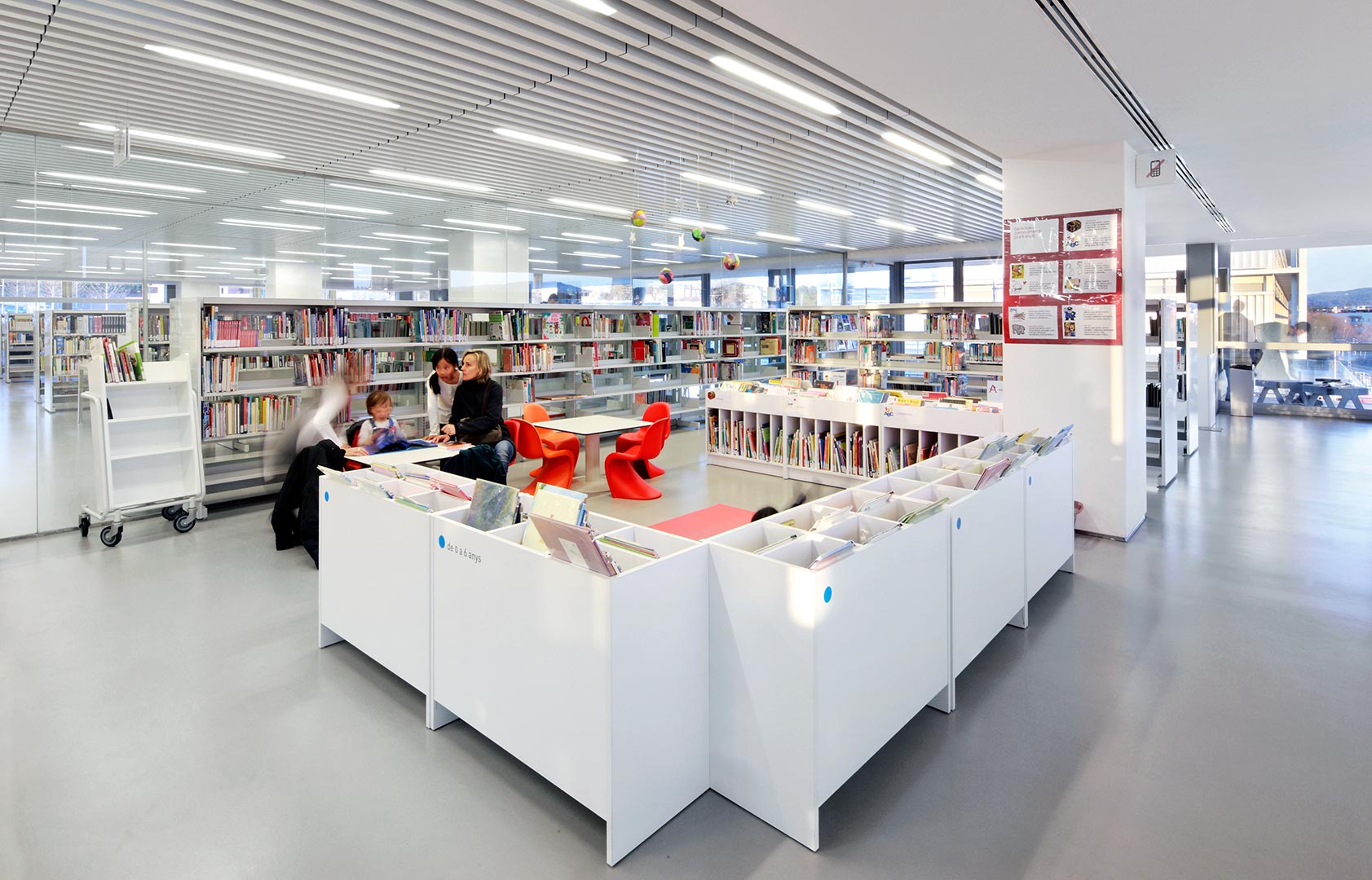 Marta Pessarrodona Library

4/10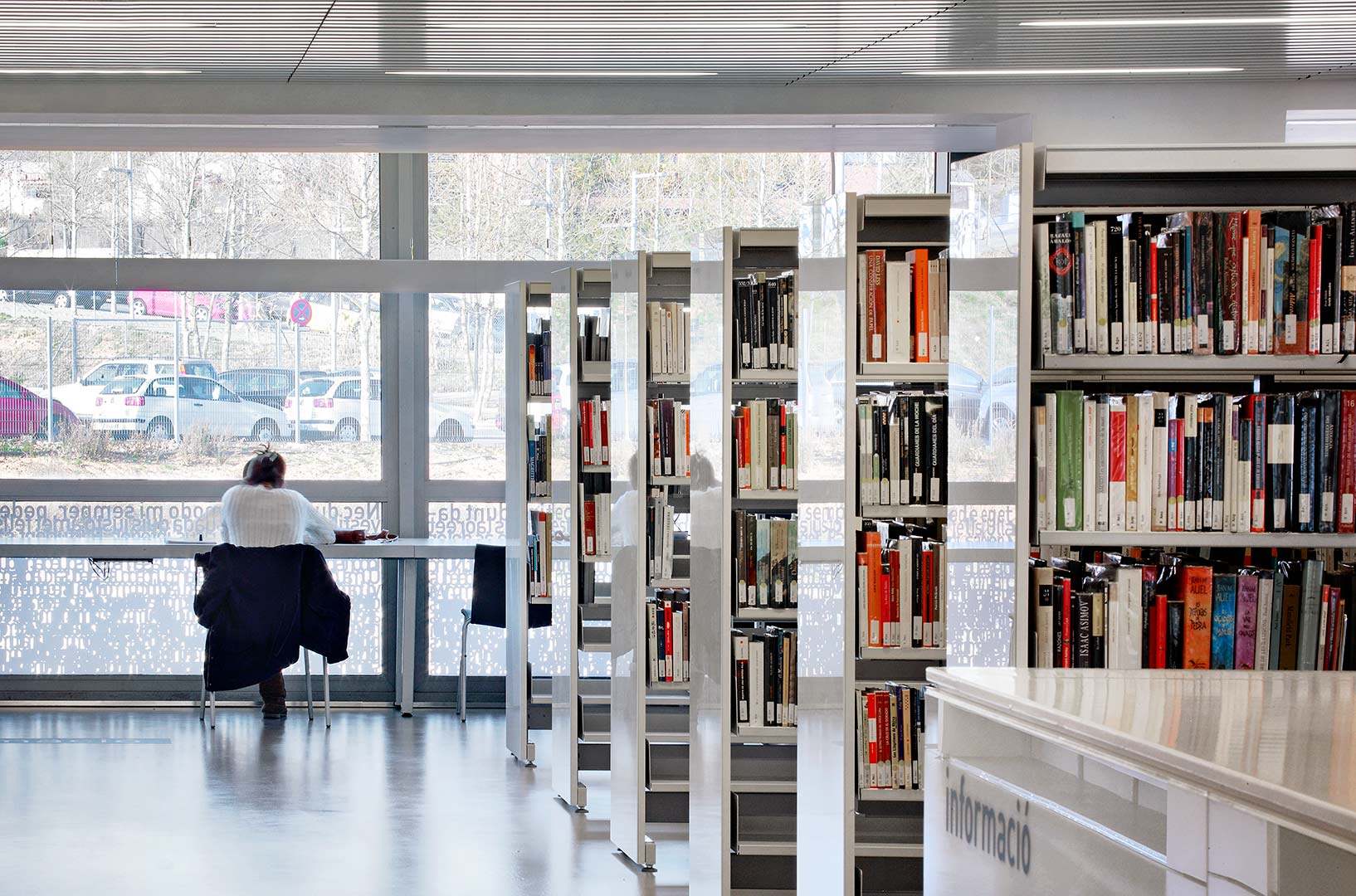 Marta Pessarrodona Library

5/10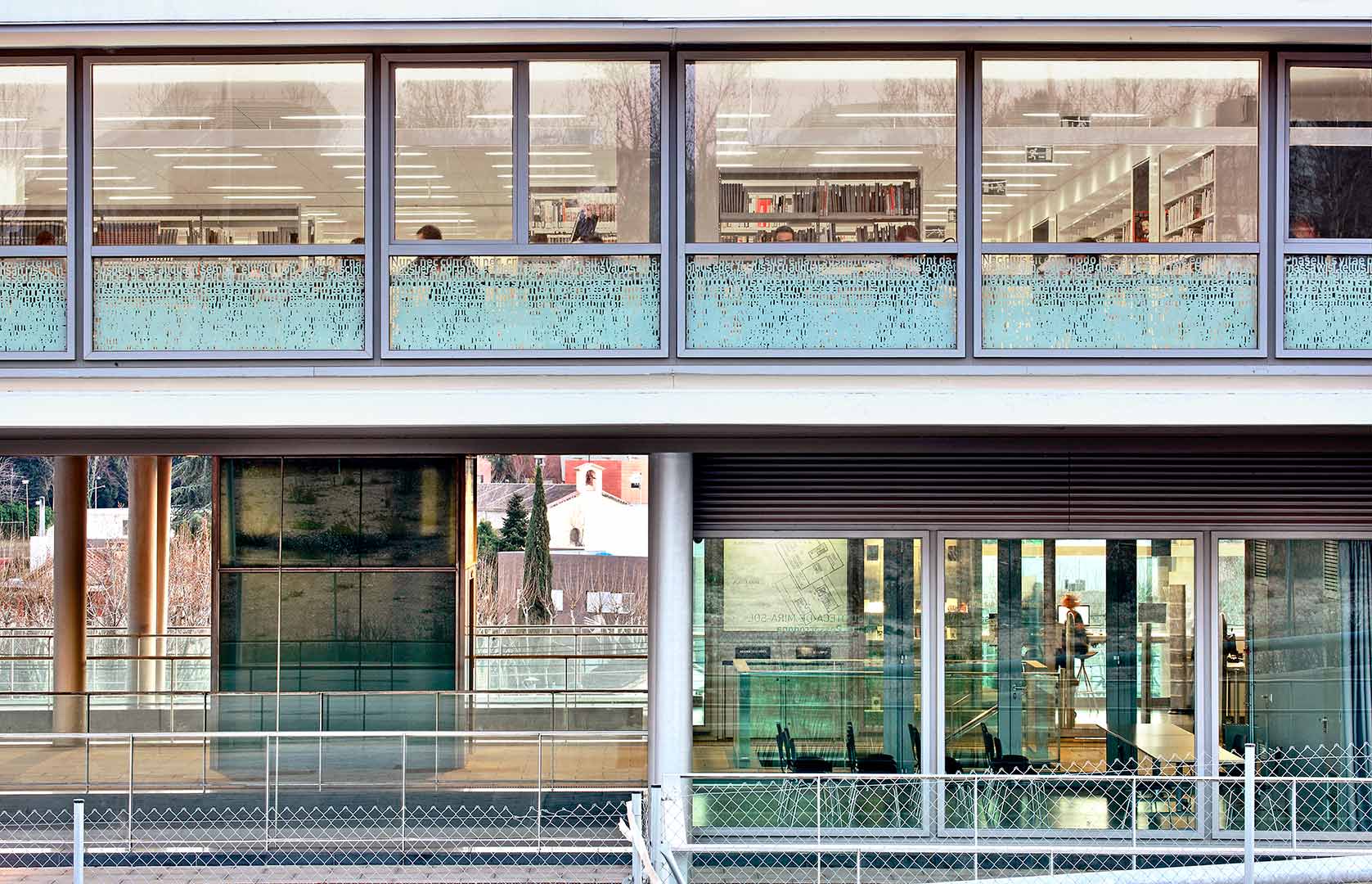 Marta Pessarrodona Library

6/10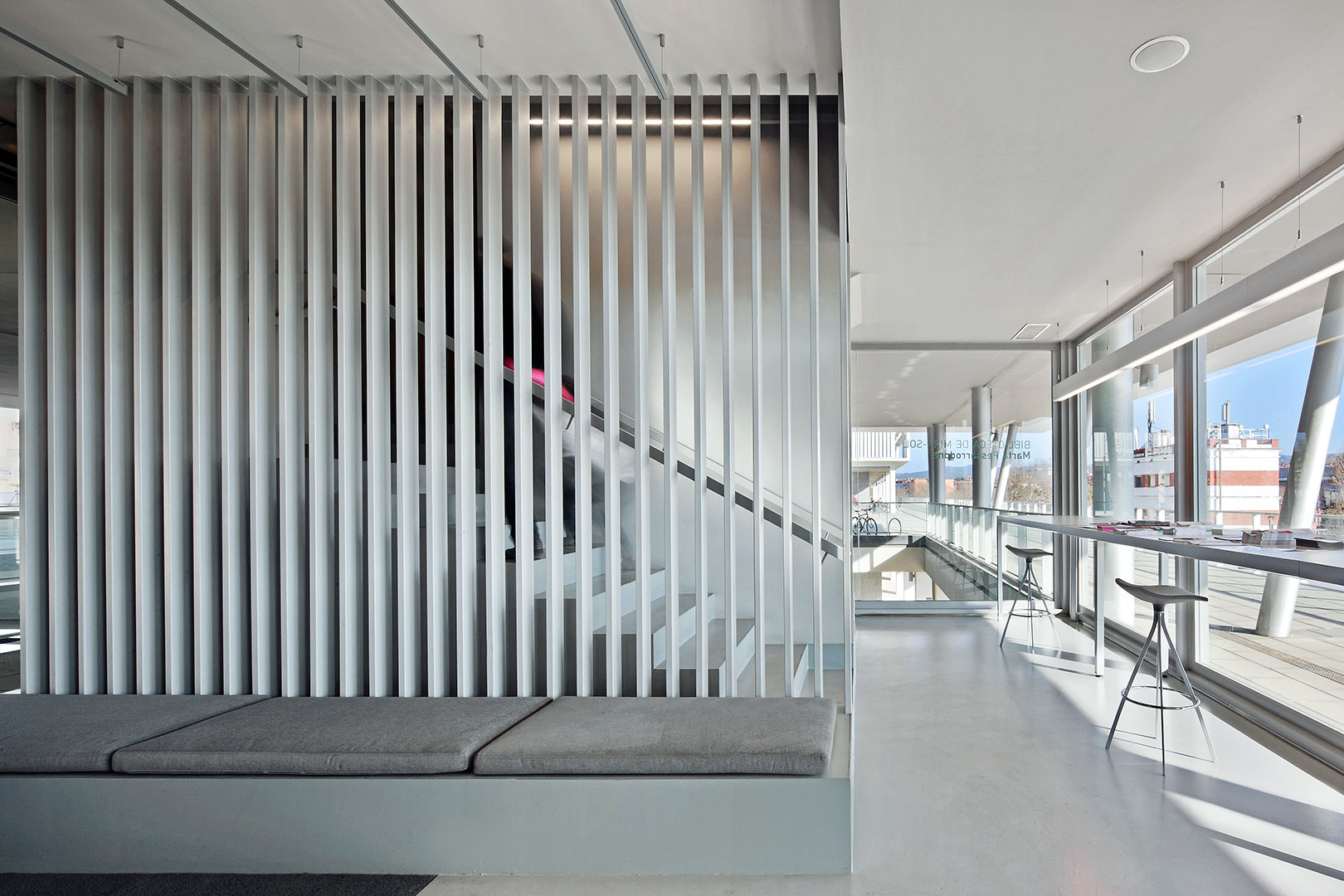 Marta Pessarrodona Library

7/10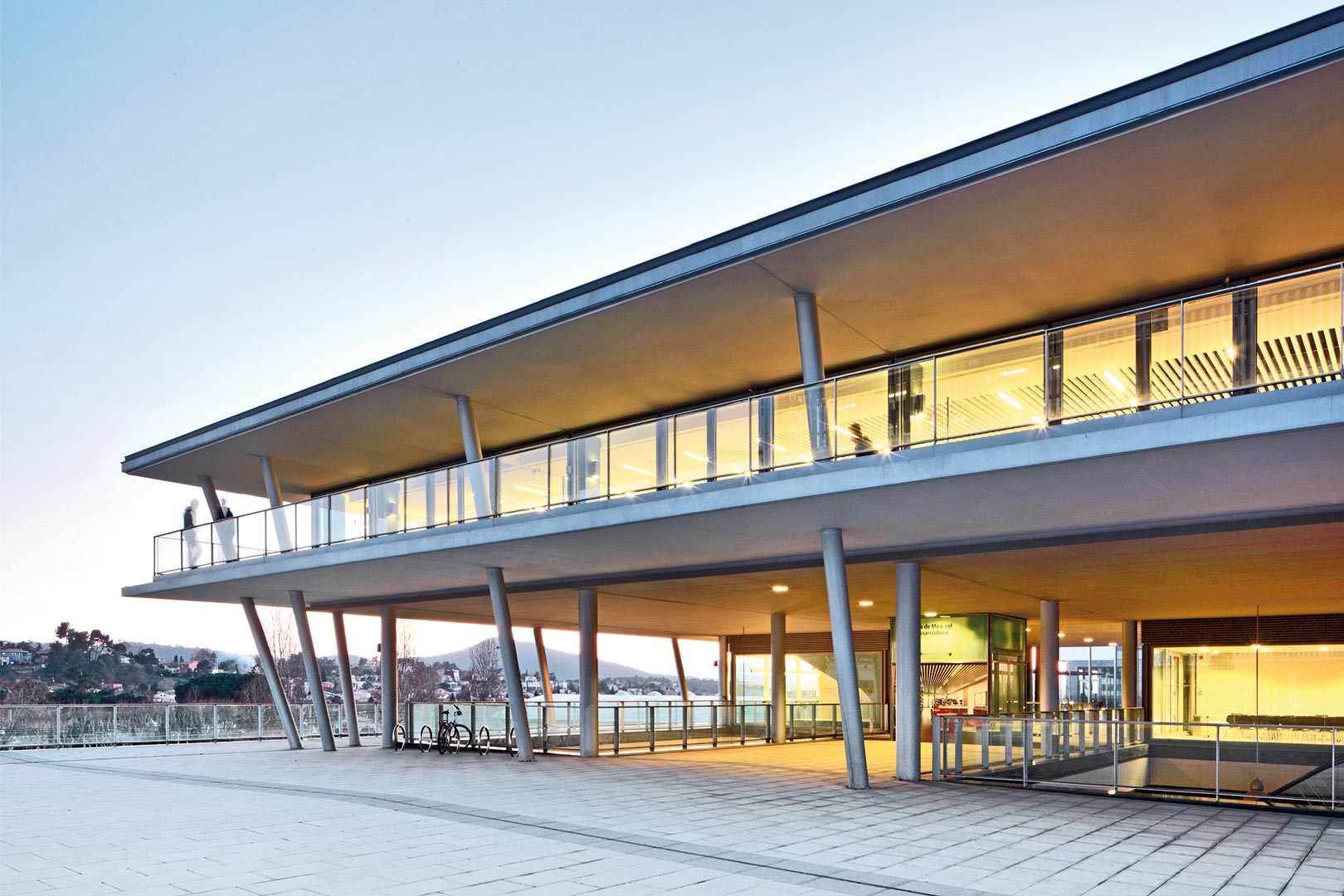 Marta Pessarrodona Library

8/10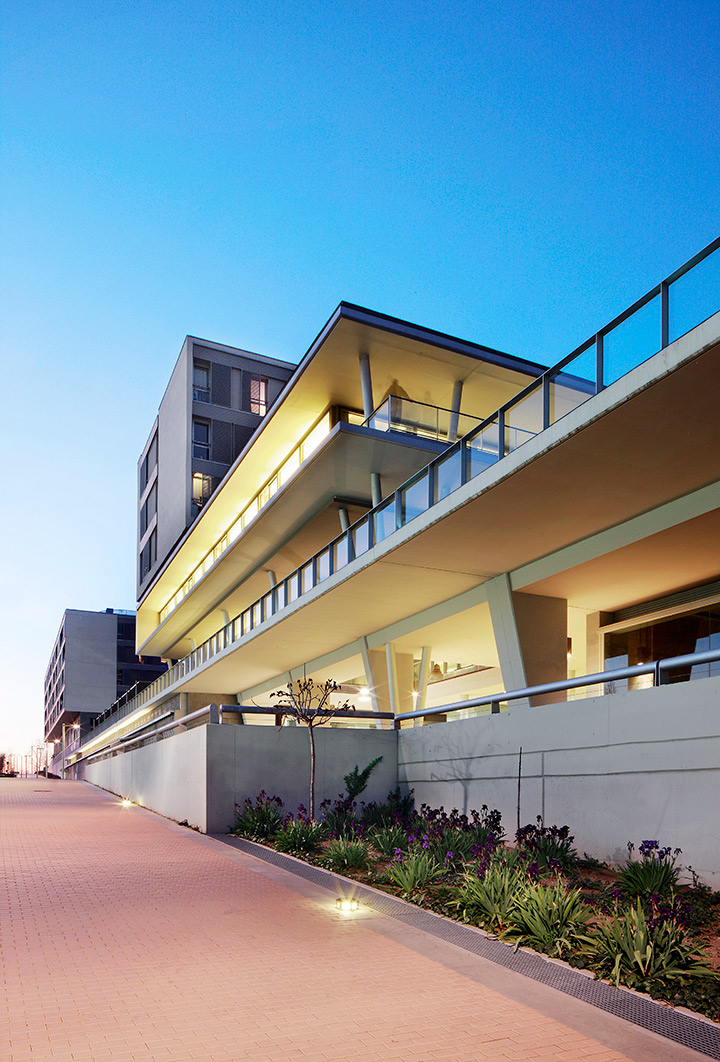 Marta Pessarrodona Library

9/10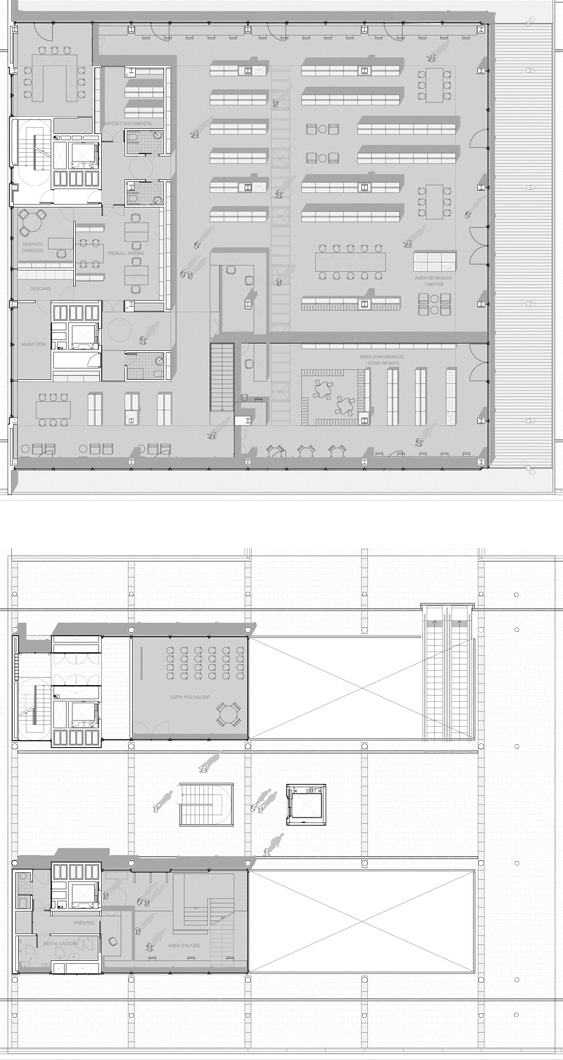 Marta Pessarrodona Library

10/10
Public Buildings, Interior Design
2011
MARTA PESSARRODONA LIBRARY
Ayto. Sant Cugat del Vallés, Diputació de Barcelona
Situation: Sant Cugat del Vallés
Status: Completed
Data
Situation: Mirasol Centre, Sant Cugat del Vallès
Floor Area: 990m2
Budget: 800.000€
Architects: Eduard Gascón and Jordi Roig
Quantity Surveyor: Vicenç Galiana
Associate Architect: Lupe Álvarez
Team: Inés Rivaya, Estefania Rodero
Services Engineer: INDUS Ingeniería y Arquitectura S.A.
Construction: Maheco
Photos: José Hevia
Description
This library is part of the network of public libraries in Sant Cugat del Vallés and occupies part of the ground floor and first floor of the central volume of the Mirasol Centre building.
The main program of the library is developed on the first floor. It is conceived as a large open room square plan, a format space substantially horizontal, necessary to allow for gathering and introversion and has a counterpointed opening outwards through its three glass facades and the generous eaves that protect them.
The ceiling and floor are continuous; the shelves that organize the program at a height that does not interrupt the whole vision, the white color, the careful lighting and a few clear graphical displays facilitate the perception of a place for reading and silence.