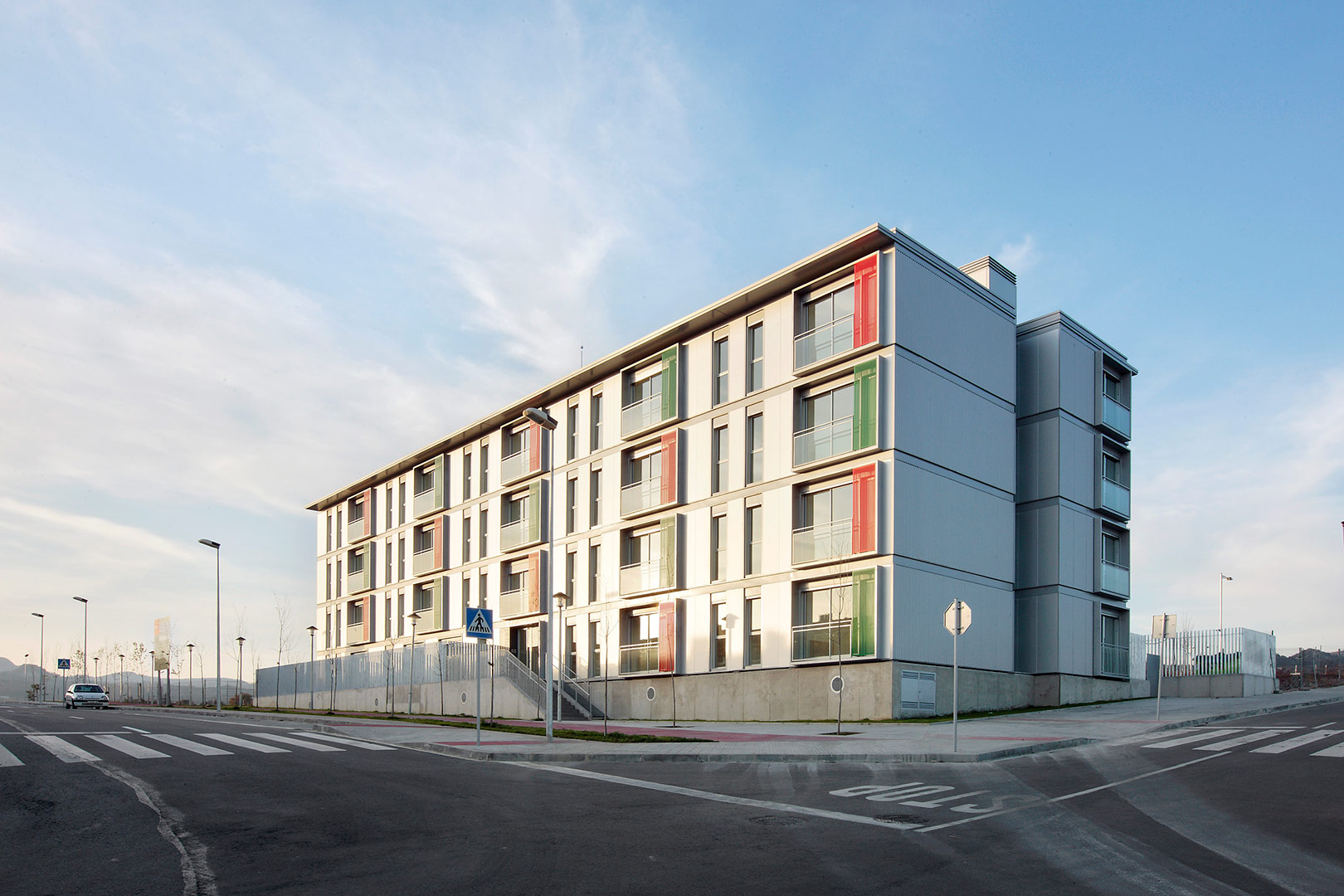 Industrialized Rental Housing

1/10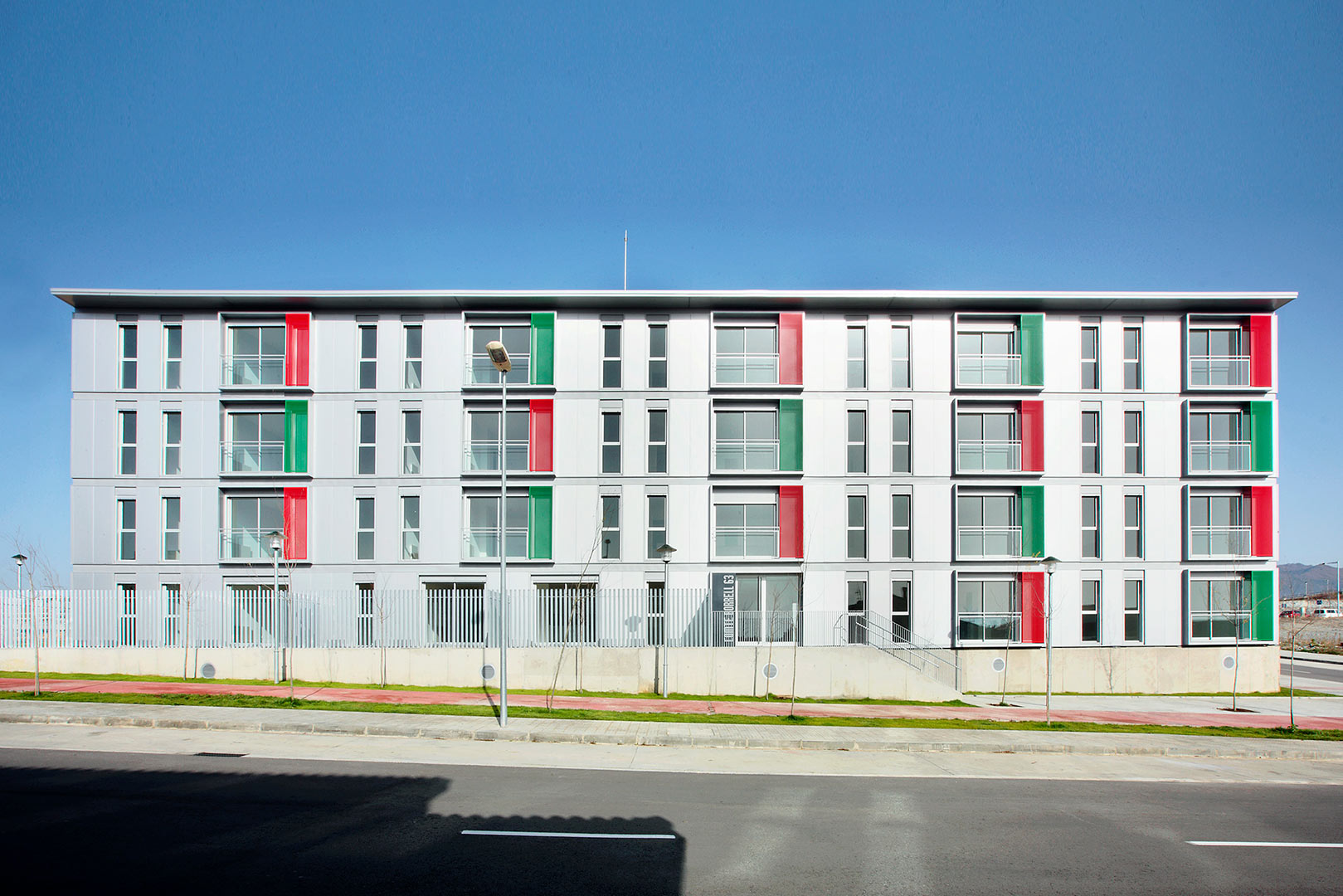 Industrialized Rental Housing

2/10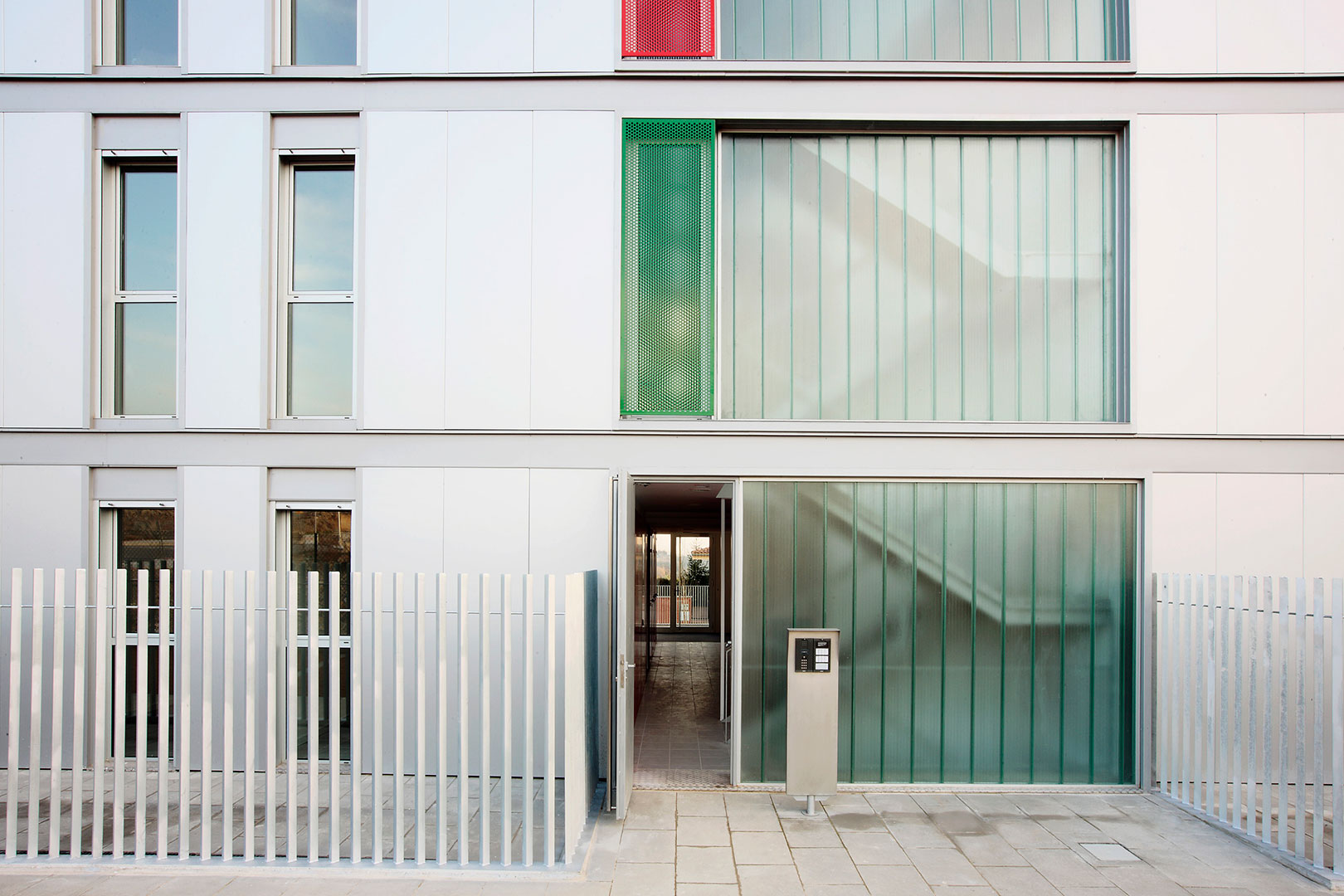 Industrialized Rental Housing

3/10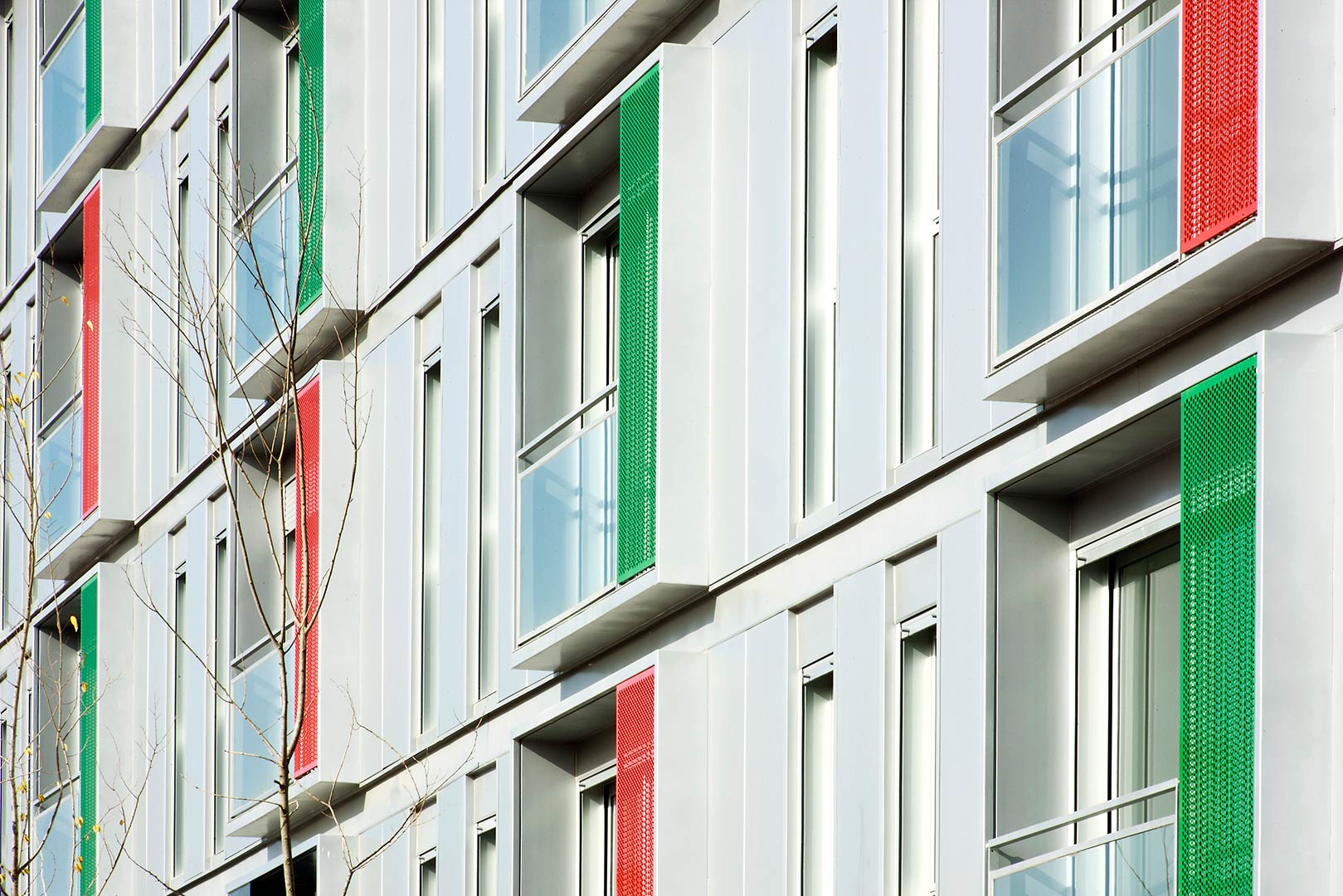 Industrialized Rental Housing

4/10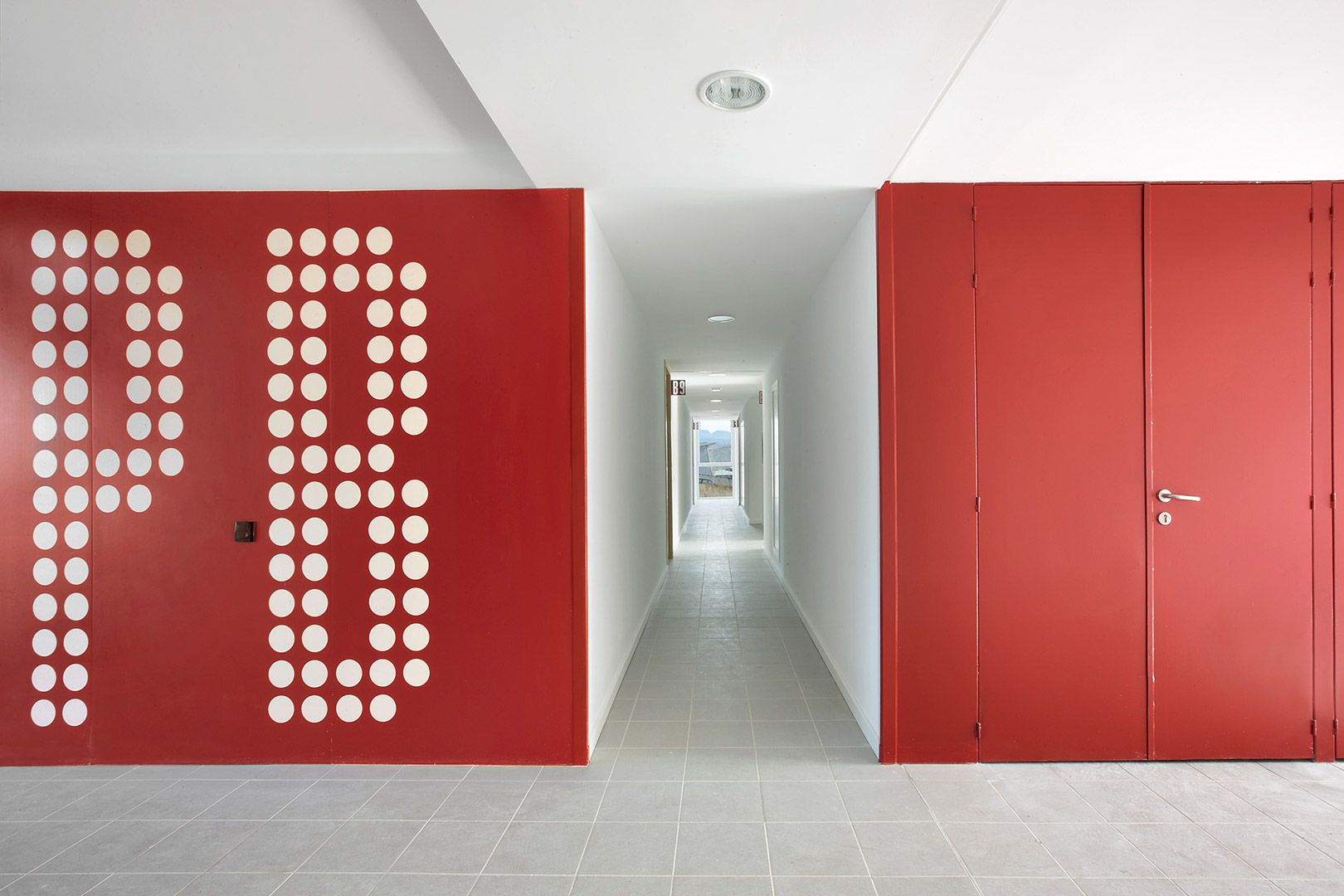 Industrialized Rental Housing

5/10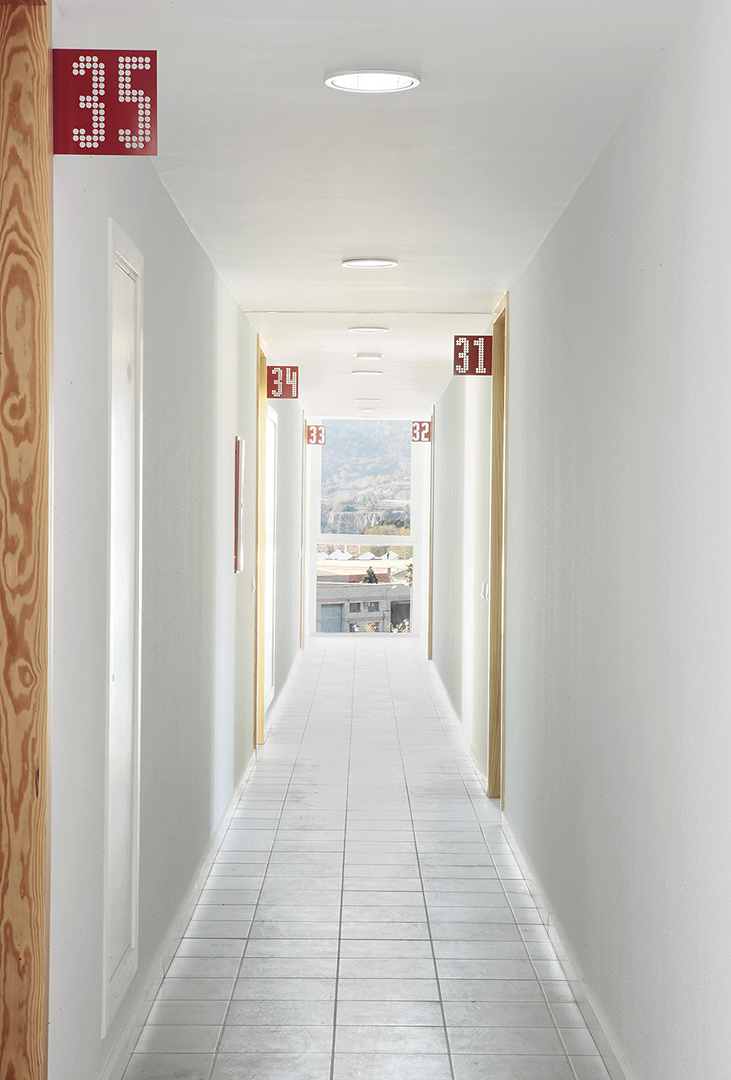 Industrialized Rental Housing

6/10
Industrialized Rental Housing

7/10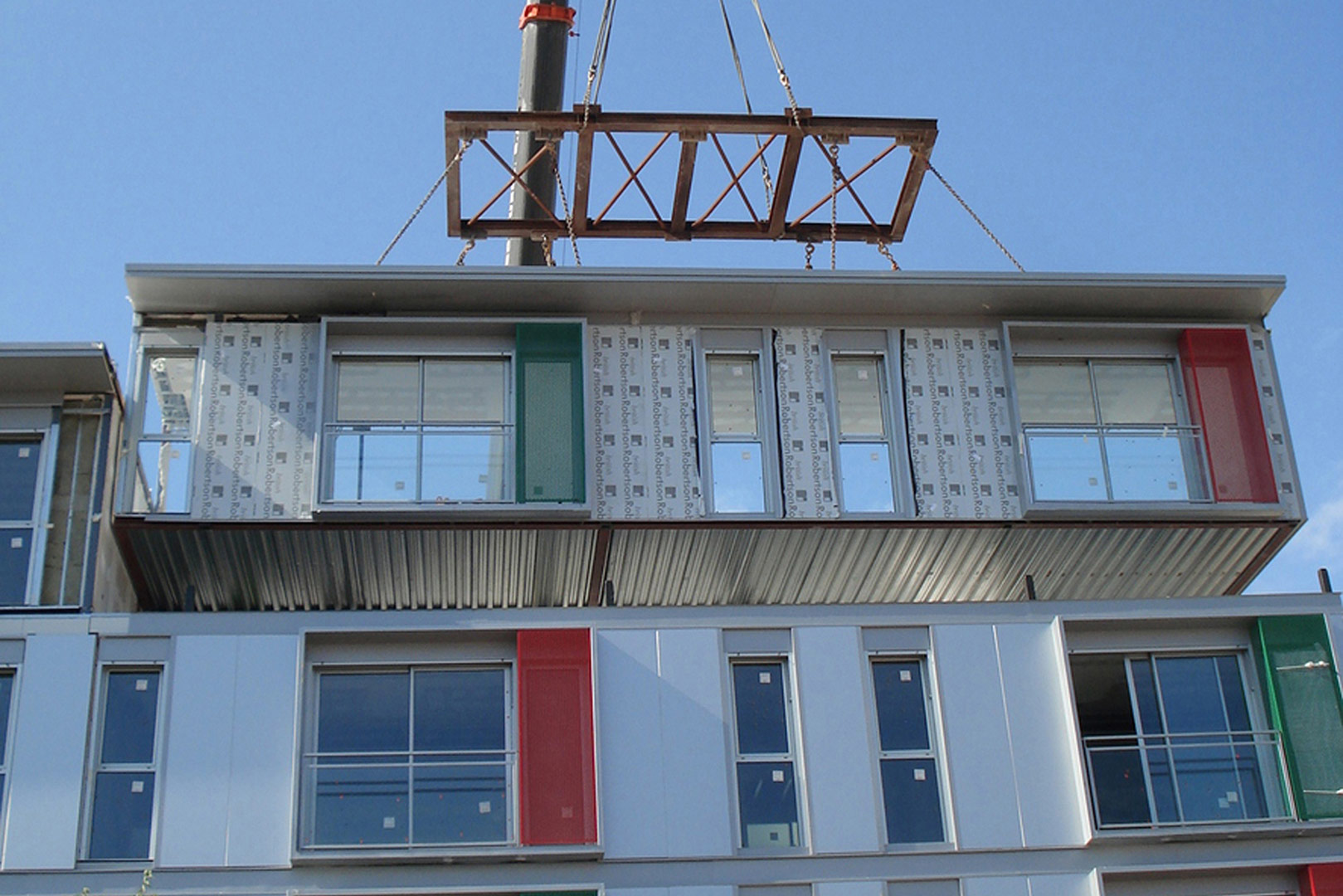 Industrialized Rental Housing

8/10

Industrialized Rental Housing

9/10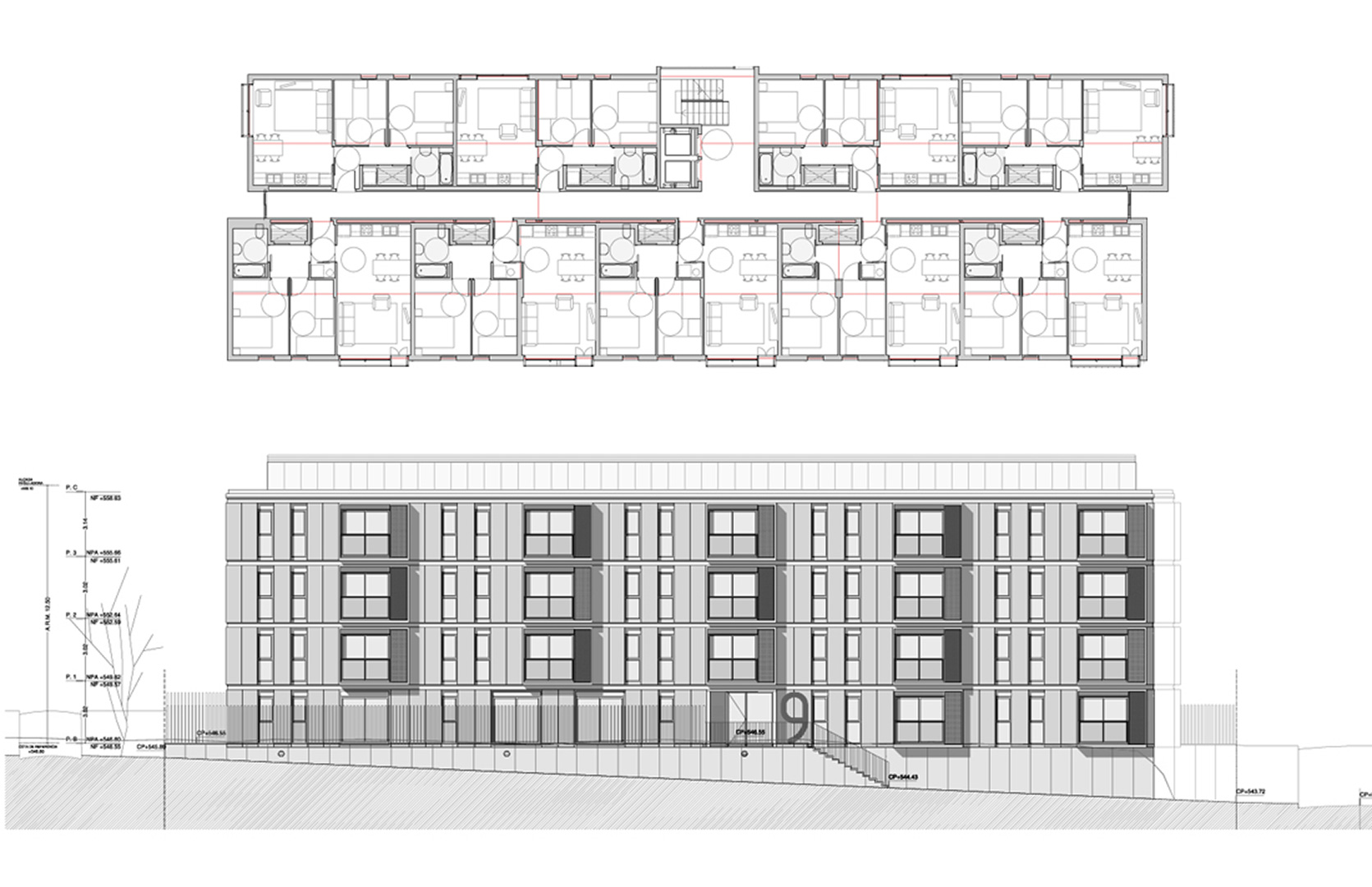 Industrialized Rental Housing

10/10
Housing, Industrialization
2009
INDUSTRIALIZED RENTAL HOUSING
Generalitat de Catalunya, INCASOL
Situation: Torelló
Status: Completed
Data
Situation: Compte Borrell, 63
Floor Area: 3.150m2
Number of dwellings: 36
Budget: 2.500.000€
Architects: Jordi Roig and Eduard Gascón
Quantity Surveyor: Jordi Torrents
Team: Norberto Díaz, Mireia Marés, Alba Platero
Structure Engineer: Crack, Enginyeria Catalana, S.L.
Services Engineer: Font i Armengol, enginyers, S.L.
Construction: UTE IMAPRHO Torelló
Civil Construction: Construccions PRHOSA
Industrialized Construction: Modultec S.L.
Photos: José Hevia
Description
The building is located in a block of a new growth area of Torelló. A concrete base resolves the horizontal positioning of the set and provides the necessary privacy between the street and the houses.
The program is developed over 4 floors with 9 apartments per level. Very strict urban and regulatory parameters are organized with few typological variables. A central corridor access distributes the apartments, most of them facing the street to the south and the others facing east, west and the block courtyard. Indoors, the apartment is organized in two areas: social area and sitting area, linked by an entrance hall.
The building process combines the construction of reinforced concrete foundations and containment walls with a modular and industrialized system for the rest of floors which were made in a workshop to join then and to complete at the site.
Awards
2012
6th Exhibition of Architecture of the Central Regions of the Col·legi d'Arquitectes de Catalunya
Awarded work
2011
Catalunya Construction Award.
Finalist in Construction Innovation
Publications
2012
Tectonica 38. Industrialization. Madrid
pg. 19
Arquitectura Viva 143. Madrid
pg. 107
2010
L'informatiu, CATEEB. Barcelona
Construcció modular. Una alternativa innovadora a la crisi de l'habitatge. pg 6-11
2009
Revista Arte y Cemento. Madrid
Primeras VPO edificadas con módulos en Cataluña, pg 6-8
2008
Catalog of the Technological Innovation Competition CIT, promoted by INCASOL and the Generalitat de Catalunya. Barcelona
Exhibitions
6th Mostra d'Arquitectura de les Comarques Centrals
Osona and Bages-Berguedá COAC's offices. Exhibition of the 83 shortlisted projects.